Based on a recent survey, over one third of small businesses, approximately 40 percent, do not have a website. Twenty-eight percent of small business owners say that they are unlikely to create a website.
This puts them in stark contrast with most small businesses that have a website. Small businesses use a website to establish brand legitimacy. Through blogs and other communication, websites help brands build authority.
The cost of having a website designed has dropped significantly in recent years. There are several quality web designers offering their service for a reasonable fee. CMSs like WordPress and website builders like Wix are making it easier than ever for people to build their own website. All they have to worry about is registering a domain name and getting hosting and the rest is pretty much drag-and-drop. Getting a suitable hosting option might be tricky since your whole website's performance depends on it – you basically can't afford to go wrong when it comes to that.
UK blogger Alex Williams tracked hosting uptimes and downtimes across over 15 major hosting companies and found that not all hosting services offer the same uptime score. Uptime is the amount of time your website is up and running. Every second your website is down, you're losing potential customers and visitors. You should never settle for an uptime that is below 99% because that would significantly affect your website's performance.
Most small businesses realize that websites are an essential component of their digital marketing strategy. The question could be asked, what is holding back the rest of small businesses from investing in websites?
Relying on Word-Of-Mouth
Many small business owners who choose not to have a website feel that they do just fine relying on traditional forms of and word-of-mouth marketing. They may use email and good PR to get people in the door.
Word-of-mouth is one of the most powerful forms of advertising. People trust what they hear from friends and family more than they trust what they read on a website. However, there is a limit to word-of-mouth advertising.
Think about it like this. You have a wonderful experience with a company, so you tell your friend about it. Since the experience is yours and since your friend trusts you, it's likely that they may try to use the same company. However, if your friend tells their friend about your experience, since the third person down the chain doesn't know you, the power of word-of-mouth is greatly diminished.
There will be a point in the word-of-mouth network where someone is going to want to read about your business. If there is not a digital presence, people may feel that they can't trust the business.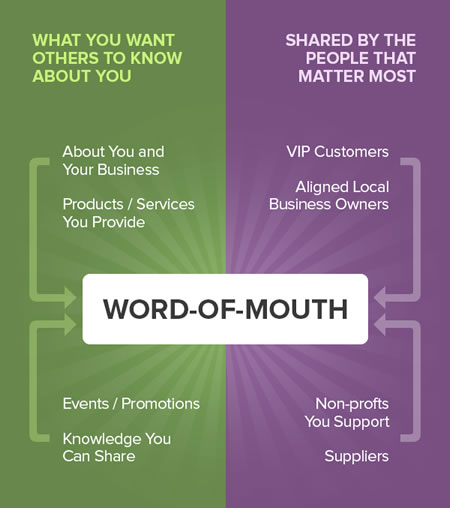 Just Using Social Media
The use of social media and the cost are other reasons some small businesses choose not to build a website. Their argument is that social media is free and allows them to reach the people they want to reach. Or they might like to have a website but feel that it is too expensive. While proper social media marketing strategy could be really effective, it should never be a replacement for a website.
What these individuals fail to realize is just how inexpensive it has become to create a high-quality website. They can build a basic website for less than $1,000. Many small businesses have intricate websites that they have had built for less than $10,000. These prices include the design, the building, and the launch of the site.
Website builders have made it easy to put together an attractive website on a budget. Website builders lack some features you might want a website to have, but it's definitely enough for a business to have a respectable web presence.
Does a Small Business Really Need a Website?
Small business owners ask this question because they figure that their business has done just fine without a website up to this point. Why take on the added expense and maintenance of the website?
The answer is that a website is one of the most important investments small business owners can make in their future. A website is an investment that offers benefits that increase in value exponentially year after year.
A Website Makes You Look Professional
Most customers see a website as something that makes a business credible. They have doubts about businesses that only have social media profiles.
A website makes it possible for you to show off the awards and professional certifications your business may have. Having a website makes it possible for you to create a branded email address, such as steve@yoursite.com. This takes the professionalism of your website to the next level.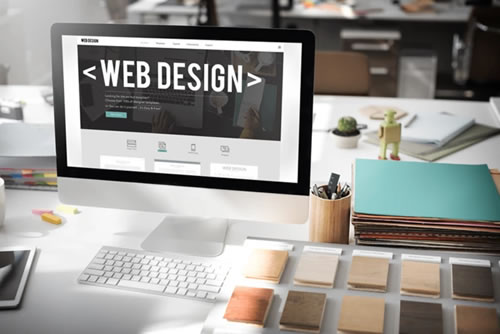 Let Google Find Your Customers for You
You may be content with the number of customers you have today. However, you will lose customers. You need to attract new ones.
A well designed and optimized website is one of the best ways to do this. By making yourself visible on Google, you get put face-to-face with people who are looking for the products or services that your organization is offering.
Your Website Is the New Storefront
There was a time when major department stores competed to create the most attractive storefront. The storefront is where they could showcase all of their best products to attract customers.
The storefront has been replaced by websites. A website allows you to showcase your products and services. You can use high-quality photography and videos on your website to make the products and services you offer appealing.
By using design and images, you can give your customers a feel for what it's like to actually be in your store. This is especially important if your business is linked to the feel of your location. For example, in San Salvador, El Salvador, there is a restaurant that is North American themed. Their website gives the feel of walking into a North American diner.
Use Google Maps So People Can Find You Easily
On your website, you can embed a map of your location into your contact. You may want to have the map directly on your homepage.
Conclusion
Having a website offers so many benefits. You could offer your products online, opening the door for even more customers. You can put up testimonials and reviews so that people can hear from others just how great the products and services you offer are.
Businesses that do not have a website are in the minority. They are already losing customers and will continue to lose customers as more and more people turn to the web for information. Getting a website is easier than ever before. You can hire someone to build it, or you hop on YouTube and learn how to build it yourself. It's definitely worth the investment.
YOU SHOULD NOT MISS THESE HEADLINES FROM NIGERIAN TRIBUNE
Nigeria To Maintain Buhari, Osinbajo With N12.3 Billion In 2021
DESPITE paucity of funds leading to plans by the Federal Government to borrow additional N4.2 trillion in 2021, both  President Muhammadu Buhari and Vice-President Yemi Osinbajo have asked the National Assembly to approve N3.227  billion for them to travel during…
MONDAY LINES: The End Of SARS
YOU know if I shoot you, nothing will happen. The highest anyone will do is cry justice on Twitter," Lagos-based entrepreneur Samuel Otigba told CNN that he got that threat live and direct from a SARS operative. He said his offence was his refusal to pay bribe to the officers…
5 Things To Know About The Dissolution Of SARS — Police
he Nigerian Police Force(NPF) have bowed to the pressure and demand of Nigerians to ban a unit of the force, Special Anti-Robbery Squad (SARS) on Sunday. Recall that protests from youth have been ongoing across the states of the country and Nigerians in diaspora have also joined in the struggle to end the police unit…
Amnesty International Demands Prosecution Of Officers Involved In Extrajudicial Killings, Human Rights Abuse
As varied reactions trail the dissolution of Special Anti Robbery Squad (SARS) by the Inspector General of Police, Mr Mohammed Adamu, the Amnesty International on Sunday demanded the immediate prosecution of officers involved in extrajudicial killings and other gross human rights…
SARS Has Outlived Its Usefulness, Lasting Solution Must Be Found ― Pastor Bakare
Pastor Tunde Bakare, the presiding pastor of Citadel Global Community Church, formerly called Latter Rain Assembly, on Sunday said SARS, an arm of Nigeria police created to combat armed robbery incidents in the country has outlived its usefulness, declaring that a lasting solution must be found towards a more holistic and fundamental…