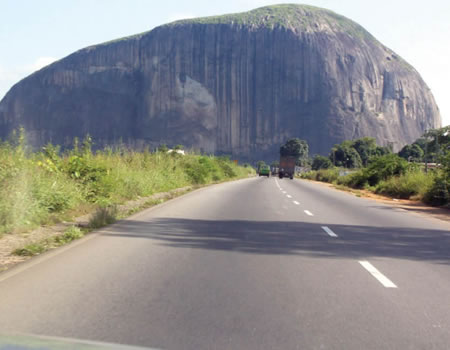 AS part of the efforts to boost tourism development in the Federal Capital Territory, a firm, GRC Motorsport, has proposed U-city project, with a plan to transform the Usmanu Dam in Bwari Area Council, Abuja into a tourist centre.
The Chief Executive Officer (CEO) of the company, Mr Ribi Adeshokan, who made this known while unveiling the U-city project at a news conference in Abuja, said the U-city project was aimed at addressing population growth which was mostly tilted towards rural-urban migration.
Usman Dam is a man-made dam which supplies the Federal Capital Territory of Abuja with both light and water.
Adeshokan, noted that tourism remained one sector of the economy that was yet to be harnessed for the development of the country.
He said: "Government has been talking about tourism but the problem is that tourism is still at the raw level, not developed to become a commodity.
"In Africa when we are showcasing our own tourism we focus a lot on culture , culture is good but modern tourism has moved away from that. We tend  to show more of our primitive life rather than going the modern tourism and we are trying to change that.
"We are trying to come up with a project in a rural area of Abuja, Bwari area council by the Usmanu Dam. We have the beautiful lake but it is just sitting down there doing nothing we need to make it a viable tourism destination, " he said.
He disclosed that the project would be carried out in partnership with the WAMBA firm in Nasarawa State.
Adeshokan, explained that in making the lake a viable tourist point, housing project as well as agriculture would also be adopted, saying "the whole idea is to create a hub in Nigeria where everyone can come in and do commodity trading."
He said the main objective of the U-city project is to reverse rural-urban migration to urban-rural migration.
You may also like to read
To grow its international tourism, Nigeria needs strong domestic market  —DG, NTDC