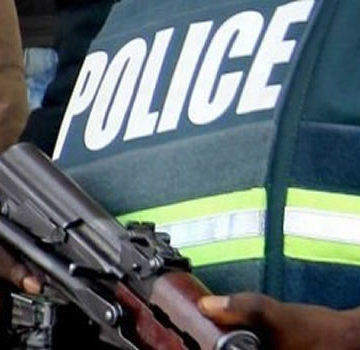 ANAMBRA Police Command has arrested a pastor for allegedly violating a 7-year old girl in Nodu village, Okpuno, Awka South local government area of the state.
The suspect popularly called Bro Solomon was said to be in charge of a prayer ministry where hundreds of worshipers throng to seek for
solutions to their spiritual problems.
It was gathered that the suspect was apprehended following an alarm raised by residents of the area who became suspicious of his sexual
harassments with the innocent members.
The victim, a daughter to one of the members of the ministry, was said to have been taken to the church for prayers by her mother when she was sexually abused by the suspect.
One of the residents, who simply identified himself as Edward, said he was shocked at the arrest of the suspect by the police who took him to his prayer house where all kinds of charms and fetish objects were discovered.
ALSO READ: Police nab Islamic cleric with human parts in Lagos
"This man is not a pastor at all. The native doctor is even far better than him. See the kind of things discovered in a prayer house," he said.
He called on government to investigate the proliferation of so-called prayer ministries across the state in order to put a stop to such ugly
incidences.
Another resident, Clara Ezenwa, described the incident as sacrilegious, calling on human rights organizations to follow up the matter to ensure the victim got justice.
"Disvirgining a girl of that age is an abomination. The poor girl may not have rich parents that may be willing to pursue the case. So the
Civil Society organizations and law enforcement agencies should make sure justice is done to the case," she stressed.
A member of the church, who did not want her name in print, said she was attracted to the ministry by the preaching and outstanding
miracles being performed by the suspect.
"I started attending the ministry because of the miracles and preaching of the pastor. I only come here on Fridays because I still attend my church on Sundays," she said.
She said the church, which has another branch within the same area, was preparing for a special prayer summit on Friday before the pastor was arrested.
Confirming the incident, the state Commissioner of Police, Garba Umar, said the victim had been taken to the hospital for proper medical
attention.
He promised to carry out a full investigation to ensure justice was done.
"A little girl who was taken to a pastor for spiritual healing was molested by the same pastor. The man had already been arrested.
Anybody who engages in such dastardly act must be dealt with according to the law," he assured.
He, however, adviced parents to be careful of where they take their wards to in search of a spiritual solution.