Our artistes should make songs to encourage youths and society —Owens
The Chief Executive Officer (CEO) of Money Making Machine Group (MMMG), Agbontan Godson is the owner of a popular lounge called Owens. He speaks to SEGUN KASALI about his record label and his assessment of the entertainment industry in the country.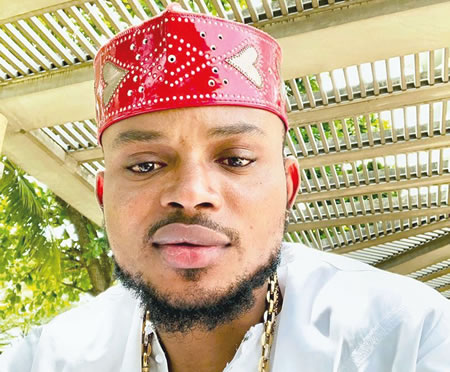 How long have you been interested in music?  
I have always had interest in music right from my childhood.
Was this what propelled you towards having your record label?
It was due to my interest in music that I decided to set up a record label called Owensleo MMMG.
What is the inspiration behind the name of the record label?
The label name simply means, 'giving the best of whatever you can'. I believe the whole world loves music and I know we are going global.
How do you intend to make the record label stand out?
I intend to make the record label to stand out by releasing songs and messages to the society.
How sustainable is owning a record label in Nigeria?
My record label has come to come and it's going to be one of the best by God grace, because we believe in working first, before earning.
What do you look out for in an artiste before he/she can get signed under the record label?
First is the passion that an artiste has towards music and not basically the money first.
Are you looking at signing female artistes?
Yes, I am looking forward to signing a female artiste someday, as long as she is talented.
How do you think relationships can be managed between the owner of a record label and their artistes in order to prevent conflict?
In this aspect, the record label and artiste both have their own parts to play… Before a record label can decide to sign up an artiste, there must be something they saw in that artiste. The artiste should be patient because a house is not built in a day. Life is a process.
Do you think the Nigerian music industry is doing well?
Yes. The Nigerian music industry is doing perfectly well, But there should be more creativity than trying to copy other countries.
What are the things they can improve upon?
One, to make sure that the message they are passing through their songs encourage the youth and the entire society. It's very important.