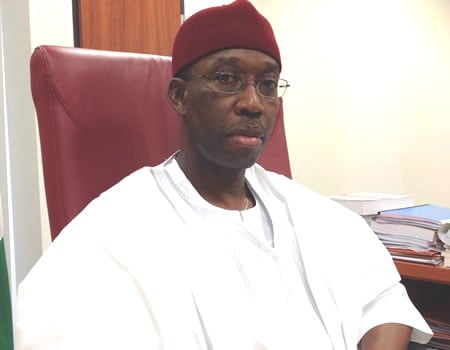 Governor Ifeanyi Okowa of Delta State has called for relief materials from the Federal Government, organised private sector and individuals to assist flood victims in the state.
Governor Okowa made the plea when he visited the Holding Camps in Patani Local Government Area to personally ascertain how the people were faring.
While disclosing that adequate manpower had  been deployed to the Holding Camps, the governor observed that welfare packages for the victims was unpredictably on the increase as people continued to seek refuge at the  Camps.
"We have been to several camps and you can see that members of the flood committee are working round the clock; in this camp, we have more than 1, 500 people and there are several camps set up in this area because, out of the 16 communities, 11 are underwater which is a sad situation," Governor Okowa said.
ALSO READ: Your return ticket is a call for service not meal tickets, Lagos Speaker tells colleagues
"I just hope the Federal Government will urgently intervene to complement what we are doing as a state.
"I must thank all Deltans who are touched and have donated one relief material or the other to assist the victims of the flood and I call on the organised private sector and individuals to please, if you have an extra, come to the aide of these victims," he appealed.
The governor commended the people of PataniLocal Government Area for their cooperation and unity of purpose in ensuring that despite the fact that their communities have been submerged, they were assisting in constructing temporal structures at the Holding Camps while their prominent sons and daughters were also coming to their aides.
"I am impressed with the level of organisation in this camp, it is neat and despite the sad development, the people are facing the reality of the fact that they may not get to their communities for some time; certainly.
"We will continue to do our best for them to be comfortable, the medical team is okay and with the registration of individual families, we shall work out how best to get them resettled when the flood water recedes, this is a time we should be our brother's keepers," he said.