Ekiti: Now that Fayemi is here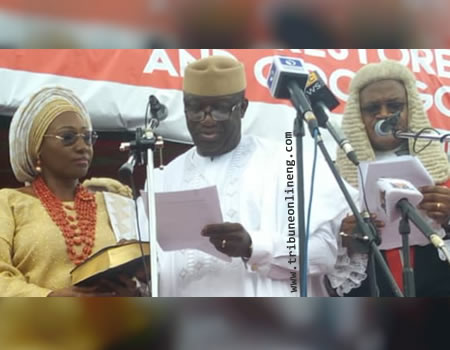 With the end of the tenure of Ayodele Fayose as governor of Ekiti State and the commencement of Kayode Fayemi as the new governor of the state, it is important that the developmental strides recorded by the Fayose administration should not be jettisoned but built upon. Irrespective of the political party in power, we must all realise that governance is a continuum.
The new governor should ensure that the interest of the state and its citizens are prioritised. We cannot afford that Ekiti will move backward rather it should be able to break new barriers and compel the necessary advancement that the state needs.
ALSO READ: I'm not on watch list since I have no corruption case with EFCC — Omisore
The new governor should not be overly burdened by the caprices of some that he should go on a witch hunt of some of his political opponents. Ekiti belongs to all and the thrust of building the state is what we should all pursue. The grand design should be to build the state and nothing else should distract from that.
Opeyemi Borishade, Abuja.