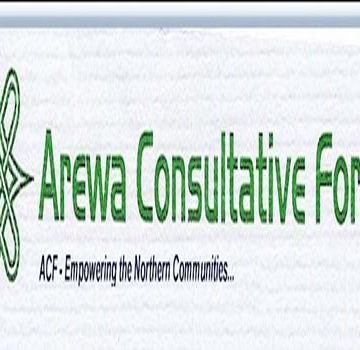 THE Arewa Consultative Forum (ACF), has distanced itself from the recent remarks credited to the General Secretary of the forum, Anthony Sani on former president Olusegun Obasanjo.
In a statement issued to the press in Kaduna on Sunday and signed by its National Publicity Secretary, Muhammad Ibrahim Biu said the purported interview granted by the scribe of the forum was his personal views.
According to the statement, it was not in the character of the forum to attack the views of former Nigerian leaders.
The statement read in parts, ACF been drawn to a statement published in the Vanguard Newspaper of Saturday 13th October 2018 and many other print media credited to Mr Anthony Sani Secretary-General of ACF where he described former President Olusegun Obasanjo as "suffering from a dearth of vision, conviction and consistency required of a statesman."
'It is not in the character of ACF to attack the views or opinion of the former president and elder statesmen of Chief Obasanjo's status on national issues in such uncomplimentary manner, Chief Obasanjo as an elder statesman is entitled to his opinion on all issues including democracy, as he had previously endorsed presidential candidates.
'ACF, therefore, dissociates itself from the contents of that interview granted by Mr Anthony Sani as it was not the position of ACF.
The views expressed by Anthony Sani were his personal views as an individual. For the avoidance of doubt, all ACF official statements on any matter come through and from the National Publicity Secretary only.