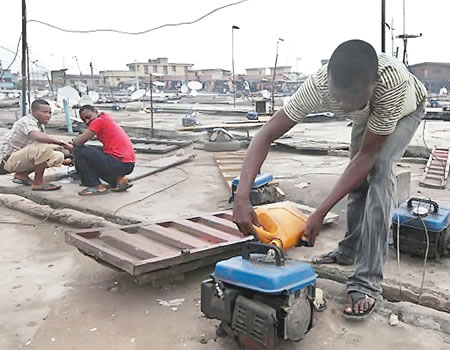 Professor Emmanuel Omonigho Ogolo, a professor of Atmospheric Physics at the Federal University of Technology, Akure has said that the prolonged problems facing Nigeria's electricity sector have a resultant effect on atmospheric conditions leading to floods across cities in the country.
In an interview with Nigerian Tribune, Professor Ogolo said, "With the power failure issues we have been facing, almost every home has a generator. This has led to an increase in green house gases with the kind of exhaust gases they release. Add some of the bad vehicle engines we have around us, and so there is poor air quality in our environment. This will cause surface temperature to rise. When surface temperature rises, heat will be trapped because most of these gases that are released will create a kind of ceiling over the infra-red radiation that is supposed to escape into the atmosphere, that is what leads to an increase in surface temperature.
"Currently, the trend of surface temperature is increasing all over major cities in Nigeria, and that is why you discover that flooding is happening in all places. So, the issue of power failure in Nigeria is contributing to most people using the alternative which is generator.
"As long as this continues to happen, as long as there is increase in surface temperature, large amounts of water will be escaping. When there is increased evaporation, you will have a cloudy atmosphere, and this will fall as rain."
Professor Ogolo advised "government stop the importation of generators and let them put more effort to increase supply of electricity, and increase renewable energy use, and I want to assure you that there will be a kind of reduction in rainfall."
He added that other contributory factors such as urbanisation, lack of proper drainage, disposal of waste into drainages must also be dealt with, for flooding to become a thing of the past in the country.