Leading elephant conservationist shot dead in Tanzania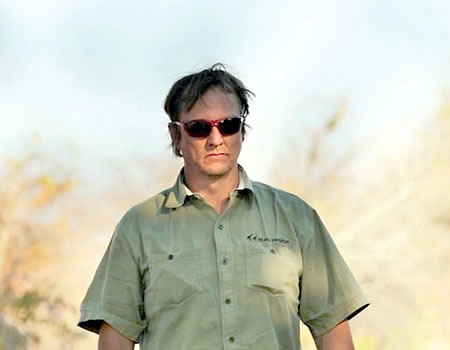 The head of an animal conservation NGO who had received numerous death threats has been shot and killed by an unknown gunman in Tanzania.
Wayne Lotter, 51, according to The Guardian of UK, was shot last Wednesday evening in the Masaki district of the city of Dar es Salaam. The wildlife conservationist was being driven from the airport to his hotel when his taxi was stopped by another vehicle. Two men, one armed with a gun opened his car door and shot him.
Lotter was a director and co-founder of the PAMS Foundation, an NGO that provides conservation and anti-poaching support to communities and governments in Africa. Since starting the organisation in Tanzania in 2009, he had received numerous death threats relating to his work. Police in Tanzania have launched an investigation into his death.
The PAMS Foundation funded and supported Tanzania's elite anti-poaching National and Transnational Serious Crimes Investigation Unit (NTSCIU) which was responsible for arrests of major ivory traffickers including Yang Feng Glan, the so-called "Queen of Ivory" and several other notorious elephant poachers. Since 2012, the unit has arrested more than 2,000 poachers and ivory traffickers.