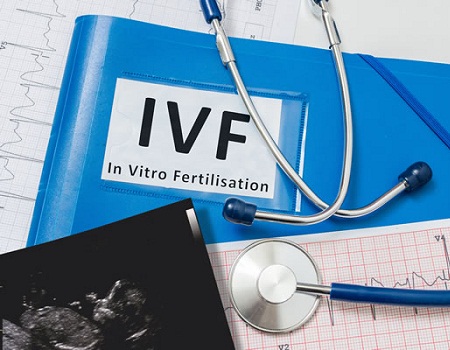 THE National Hospital, Abuja, says it has commenced the training of medical personnel from across the country in In-Vitro Fertilisation (IVF) services at its IVF Centre.
Dr Rais Ibraheem, the Coordinator of the centre, made this known to the News Agency of Nigeria (NAN) on Thursday in Abuja.
He spoke on the sideline event to mark 13 years anniversary of IVF centre at the hospital.
He said the centre, which had focused on sustainability and provision of IVF services at an affordable rate to Nigerians in 13 years, had achieved great success since its inception.
Ibraheem said moving forward, the centre would become a national training centre for the country which would engage in training experts such as doctors, nurses and scientists in IVF services.
He said the vision was aimed at training home-grown experts that would be adequately trained to provide IVF service to Nigerians and the West African sub-region.
"There is a lot of collaboration going on presently especially with the training institutions in Nigeria and the West African sub-region.
"We have commenced training with the West Africa College of Surgeons, the National Medical Post Graduate College and many others that we are yet to engage.
"Training experts from other states means IVF services will be available, accessible and more affordable to any couple that desires to have their children without having to travel outside the country,'' the coordinator said.
ALSO READ: Dexa Medica distributes immune booster drug to Ikorodu residents
Also speaking, Dr Ibrahim Wada, Consultant Gynaecologist, and Pioneer of IVF National Hospital said no fewer than 100,000 people were in need of IVF services in the country.
He added that there would indeed be an increase in future, hence the need for the National Hospital to train experts from all over the country that would help childless families.
Wada said there was the need for the hospital to advance the programme to the next level through training and breaking through the levels of technological science.
"IVF is a cutting-edge scientific technology management of infertility that open doors to other aspects of health diagnosis.
"Parental diagnosis of sickle cell diseases, genetic abnormalities, gender diagnosis, among others, can be treated early through scientific knowledge.
"Also embryo testing and selection can be done at the centre so that women at risk of sickle cell babies can be helped and also have the desired genotype for their babies.
"This will go a long way to wipe away tears from childless mothers in our country,'' Wada said.