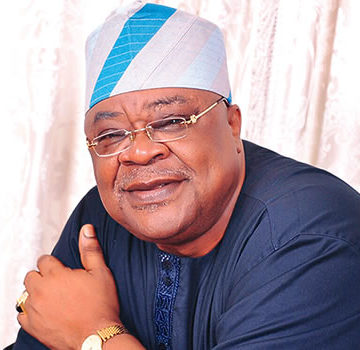 SCORES of members of the African Democratic Congress (ADC), in Oyo State on Thursday, defected to the Otunba Adebayo Alao-Akala led Action Democratic Party ( ADP) in the state, citing the current crisis rocking the party as reasons to join the ADP.
The defectors were led into the ADP by an aspirant to the Oyo state House of Assembly, Honourable Khalil Mustapha, popularly known as Repete, in  Ibadan North state constituency 1.
Speaking on their defection to the ADP, Honourable Mustapha Repete said the defectors resolved into dumping ADC following series of internal crises rocking the party in the past few months which has been unresolved.
He stressed that it was glaring that the prolonged crisis rocking the ADC has gone beyond redemption, hence the need for any serious-minded politician to quit the party before it will be too late.
According to him, for us as serious-minded politicians, we have weighed our options and we have decided to make this move without looking back.
He added "I for one and the scores of our teeming supporters you see here today cannot allow the selfish interest of an individual jeopardise our own political future.
"We have sojourned in the wilderness for years and now, God has placed our feet on the path to success. You cannot build something on anything.
"It is only an unserious minded party that will present up to three gubernatorial candidates with the space of one month and still expect to perform magic at the polls hence our decision to jettison the sinking sheep of ADC and join this Noah's ark captained by Otunba Adebayo Alao-Akala."
Honourable Mustapha maintained that it was glaring that the leadership of ADC in Oyo state are more interested in their selfish ambition than the overall plight of the masses in the state thereby resulting in the unending crisis over the sharing of political offices to be contested for in the 2019 general elections.
He, however, expressed the readiness of the decampees to work for the success of the ADP, its governorship candidate, Otunba Adebayo Alao-Akala and others contesting on the platform of the party in the 2019 general elections.
" I can readily assure you all that we are determined to ensure that ADP in Oyo state haw come to stay for good in Oyo state and with the array of quality and qualified candidates chosen to fly the flag of the party, I can assure you success is guaranteed God willing he stated.