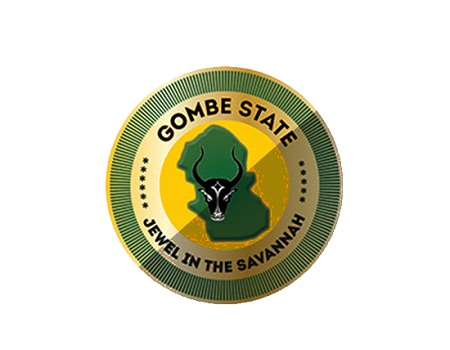 A chieftain of the opposition Peoples Democratic Party (PDP) and a gubernatorial aspirant in Gombe State, Dr Jamilu Isiaku Gwamna, has promised that he will use Lagos State as an economic model for developing the State if given the mantle to lead after the 2019 general elections.
Isiaku Gwamna stated this while fielding questions from newsmen who were in his residence in Gombe to condole him over the death of his former boss and first Governor of the State,  late Abubakar Habu Hashidu during whose administration he served as a Commissioner.
Jamilu Isiau Gwamna, who is the current Managing Director/Chief Executive Officer (MD/CEO) of Kano Electricity Distribution Company (KEDCO), said that he will use his economic expertise to turn Gombe state into an economically viable State like Lagos if given the chance to serve.
The gubernatorial aspirant, one of late Hashidu's closest aide, said that "I will do everything humanly possible to see that I use my expertise as an economist to turn Gombe into an economically viable State like Lagos.
According to him, "Gombe is endowed with material and human resources; with the help of competent hands, we will adopt new strategies to ensure progress. We will bring all critical stakeholders on-board and change the political equation of the state; I will carry everyone along irrespective of religious and political party difference".
The aspirant also promised to support the training and retraining of journalists as well as improve their welfare saying, "The importance of training and retraining of journalists cannot be overemphasized in today's world".
He further said that "Media organizations need competent hands to represent them hence the training and retraining of Journalists".
While speaking earlier, Malam Saidu Malala, Gombe state NUJ Chairman said the Journalists were in his residence to condole with him over the demise of the first civilian Governor of the state as well as pray for the repose of the deceased soul.
Malala called on the politicians in the state to shun politics of bitterness, and let them know that politics is not a do or die affair while urging them to accept the outcome of primaries and support whosoever win.
"I am calling on politicians in the state to imbibe the qualities of Late Habu Hashidu, even when he lost the election in 2003, conceded defeat, remained an elder state man. He used his wealth of experience and ensured that Gombe was put on the right direction,'' Malala said.