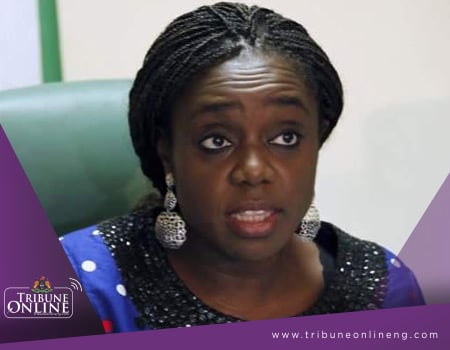 THE status of Lagos as the preeminent state in Nigeria was again underscored last week, and by no less a person than the honourable Minister of Finance, Mrs. Kemi Adeosun. Addressing her audience on the topic "The Funding Nigeria Needs" at the parley between the Federal Government and the Progressive Governors Forum (PGF) in Abuja, Mrs. Adeosun revealed that 87 percent of federal revenue from Value Added Tax (VAT) is derived from just four states (Lagos, Rivers, Kano, Kaduna) and the Federal Capital Territory (FCT). More tellingly, of the absolute total accruing from the same revenue stream, i.e. VAT, Lagos alone weighs in with 55 percent, which is more than half of the remaining 35 states and the FCT combined. Coming in at a distant second is the FCT with 20 percent, while Rivers, Kano and Kaduna contribute 6, 5 and 1 percent respectively.
Known in some countries as a goods and services tax (GST), the Value Added Tax (VAT) is a category of consumption tax typically placed on a product "whenever value is added at a stage of production and at final sale." In other words, whilst not necessarily the intention, it is a fair measure of the volume of consumer transaction in a given social space, hence useful for monitoring the health of a given economy.
While the revelations by the honourable Minister are quite staggering, they should come as no surprise to those who keep a tab on the Nigerian economy and have always been aware of the special position occupied by Lagos State. Though replaced by Abuja as the nation's capital in December 1991, Lagos's status as the country's economic standardbearer has never been in question. On the contrary, it has grown in leaps and bounds. Since 1999 when the country returned to democratic rule, Lagos has been led by a succession of progressive-minded governors who, with varying degrees of success, have invested heavily in burnishing its cosmopolitan bona fides and making it the pivot of a regional and continental economic resurgence. As a matter of fact, those who argue that Lagos 'belongs to no one' (actually it does, but that's an argument for another day) but to all Nigerians do nothing but pay homage to the success of this political project. When you think of it, Lagos is the perfect illustration of the argument that you don't need a natural resource in order to build a successful economy. Other states in the federation should take note.
But Lagos is not a perfect place, and the altogether legitimate complaint by successive administrations in the state is that Lagos is underappreciated because the treatment meted out to it by the Federal Government is incommensurate with its status as an economic powerhouse. For instance, one consequence of being the economic beacon of the country is that Lagos is home to several millions of people, with the attendant pressure on physical infrastructure. Good housing, to take one example, is at a premium. Transportation, sanitation, and adequate security are a perennial challenge.
Lagosians argue, with merit, that the state's economic situation in relation to the rest of the country entitles it to preferential treatment, and wonder why, for example, something like the principle of derivation currently applied only to oil-producing states in the country cannot also apply to Lagos.
This argument has always been dismissed by the National Assembly, but we think that this dismissal can no longer be justified. If Lagos continues to post strong figures as many economic experts expect it to, it will become impossible to dismiss its claims for a special status that recognises its position as the country's economic engine.
The National Assembly should set that process in motion today.