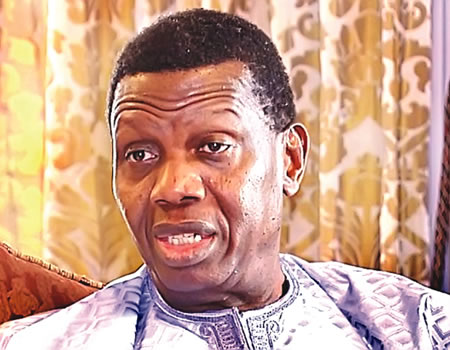 The General Overseer of The Redeemed Christians Church of God (RCCG) worldwide, Pastor Enoch Adeboye, on Saturday, declared that Kogi State would henceforth witness a new thing.
The clergy, who spoke at the dedication of the newly built N60 million 2600 sitting capacity Kogi province 3 RCCG, Lokoja, he said God would roll away the past of the state.
Adeboye, represented by the national overseer of the church Pastor J.F Adesola, said the event would mark a turning point for the state.
He added that Nigerians, irrespective of their religions should be united for their prayers to be answered.
Reading from Isiah 43:19, Adesola urged the people to reposition themselves for the outpouring of the blessings of God.
He maintained that God is interested in the welfare of his people and urged the government to make the welfare and wellbeing of its people a priority.
The man of God, who also prayed for Kogi State government, declared that God will make the state to be the best despite its current challenges, said God is interested in making the state an envy to others.
Earlier, the pastor in charge of the RCCG, Kogi provonce 3, Pastor Emmanuel Uroupagha, acknowledged the power of God in the building and completion of the church, praying for the blessings of God in the lives of the people.