How I felt after winning Catwalk Queen in the Philipines —Blessing Ebbah
Queen Blessing Ebbah won the most Elegant Girl In Nigeria in 2017 and recently travelled to the Phillipines for the Miss Glamour Looks International beauty pageant competition. The Delta State-born who returned to Nigeria after the winning the Catwalk Queen shares her story in this brief interview with Newton-Ray Ukwuoma.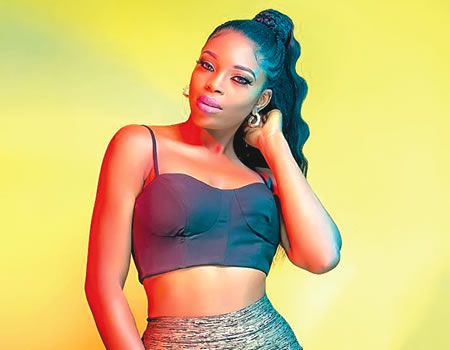 Tell us about the competition, what was it like competing in international pageant for the first time?
It was like a dream come true for me. It is a pageant that promotes different cultures from every part of the world. I was really excited meeting different girls from all over the world.
If you are asked to compare the beauty contest held in Nigeria and the one you just came back from, what would be the difference?
The way they judged the contestants was different from the way we are judged in Nigeria. In Nigeria, they start judging you from the camp, but in the Philippines, the judging was on stage.
How easy was it mixing up with other girls that were not Nigerians?
It was not easy at all. Most of the white girls don't have manners. Unlike Africans that know how to talk to people, the white girls don't care. For instance, in the camp, I was trying to settle a little dispute and a girl, 17 years old just yelled 'shut up'. I just had to smile because it was not my country. By the white girls I don't mean the Philippines' girls.
Did you witness anything like racism against black girls?
Yes I did, but I didn't let that get to me. I just focused on what I went there for.
You won the best catwalk queen, how did you feel?
I felt wonderful. It is not the first time I am winning an award. So, it didn't come as a surprise when I was called as the contestant that won the best catwalk because I have been winning the best catwalk in almost all the pageants I have been going to.
Were you disappointed that you didn't win Miss Glamour Looks International?
To some extent, yes but it was not an easy race. To leave the shores of Nigeria to Philippines to compete with other girls, I am congratulating myself as a winner.
Was it difficult adjusting to their accent and food?
Some speak English while many speak Philippines. Their food is too sweet. They eat rice all the time. I eat once in a day and sometimes I go with just fruits.
How well did they accept the Nigerian culture over there?
They received us, Africans, very well. The theme of the pageantry was beauty and diversity. Diversity in the sense that despite our different cultures and languages, we have to come together as one and that there is beauty in every tribe. Though some of the girls were not so accommodating with black people, Philippines people were very accommodating. Philippines is home away from home.
What lessons did you learn while in the Philippines?
I learned a lot from the girls about being yourself no matter what. The first three days in the camp was not easy but I chalked it up and blended in.
Now that you are back tell us about your pet project in Nigeria.
It's about teaching young girls how to maintain proper hygiene when they are on their menstrual flow.