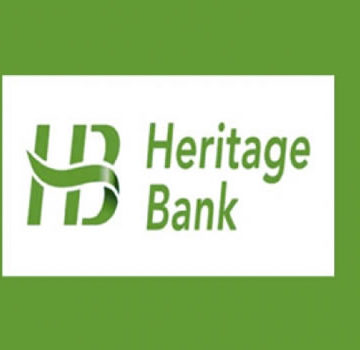 HERITAGE Bank Plc is fast stimulating economic diversification through support for the Nigerian creative industry towards sustainable, persistent growth as alternative to crude oil.
The MD/CEO of the bank, Ifie Sekibo yesterday stated this at the Exhibition Gallery of National Museum of Unity Benin by the National Commission for Museums and Monuments (NCMM) in collaboration with the Edo State Government, and the Smithsonian Institute, United States of America, in which Heritage Bank was one of the lead sponsors.
The exhibition focused on photographic works of Chief Solomon Alonge, photographer to the Royal Court of Benin kingdom during the reign of Oba Akenzua II.
Represented by the Executive Director, Jude Monye, Sekibo affirmed that, "the art and culture industry has become one of the major contributors to so many countries gross domestic products (GDP) and Heritage Bank is committed to supporting it because it is part of Nigeria's heritage."
According to him, Heritage Bank has continued to make efforts in supporting ideologies like this, using arts as a tool to promote cultural awareness and to help younger Nigerians form a strong sense of national identity.
He assured that the bank would always be driven by cultural heritage in delivering distinctive financial services to create, preserve and transfer wealth.
In his presentation, the Minister of Information and Culture, Alhaji Lai Mohammed, called on states to emulate Edo in collaborating with the Federal Government to promote culture, tourism and the arts.
The minister, who was represented by Director-General, National Commission for Museums and Monuments, Yusuf Usman, said synergy among corporate bodies, states and the Federal Government would guarantee diversification of Nigeria's economy while showcasing its rich culture.
He commended Heritage Bank, Smithsonian Institute, US Embassy and others for the exceptional supports in making a huge success of the Exhibition Gallery at the Benin museum by the NCMM.
Edo State Governor, Godwin Obaseki, while appreciating the Smithsonian Institution, said the exhibition would add to the state's quest to develop tourism as it makes a connection between past and present.
The governor said art was assuming wider national importance and the possibility of it being developed as a self-sustaining alternative to oil revenue was now being appreciated across the country.
Earlier, US Ambassador to Nigeria, Mr Stuart Symington described the occasion as historic to both Nigeria and America.
The Director Emerita, Smithsonian's National Museum of African Art, USA, Dr Johnnetta Cole, said that the exhibition was the first in Africa and to showcase the rich culture of Benin kingdom.
The Oba of Benin, Omo N' Oba N' Edo Uku Akpolokpolo, Ewuare II, said Benin artworks are largely rituals, some are used for recording history, to place on record events that happened in different periods in Benin history.