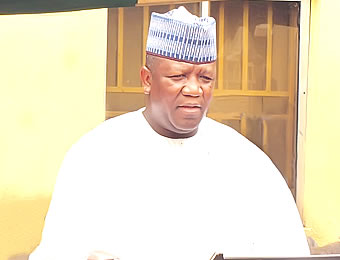 CHAIRMAN of the Nigeria Governors Forum (NGF) and Governor of Zamfara state, Abdulaziz Yari, has hinted that the perennial deadly clashes between herdsmen and farmers have not stopped because some people were benefiting from it financially.
The assertion is coming as the National Economic Council (NEC) under Vice President Yemi Osinbajo has set up a committee headed by Governor Dave Umahi of Ebonyi state to interface with Miyetti Allah Cattle Breeders Association of Nigeria (MACBAN) towards finding an end to the crisis.
The original committee of governors initially set up by NEC met with Osinbajo at the presidential villa, Abuja on Thursday, with Yari revealing to State House correspondents that a sub-committee led by Umahi had been established to relate with the umbrella body of Fulani herdsmen.
ALSO READ: Wise men still come from the East
"Why we cannot say we can put this matter to rest is because some of them have taken this as a money-making venture. Some are criminals who hide under this to perpetrate this act," he said.
Yari, however, noted that there was progress in the effort to find a lasting solution to the problem.
While fielding questions, he said: "There is progress. One, this committee is a NEC committee established by the Vice President so that this issue of herdsmen/farmers clashes will be put to rest.
"Though is a long-standing problem since 2007 in some states, particularly in my own state, we have been battling with it.
"Now, the states and federal government under the leadership of the Vice President, we agreed to have a small committee at NEC so that the situation will not get out of hand so that it won't be looked at as an ethnicity crisis or religious crisis.
"So, in our discussion today, we have set up a committee headed by the governor of Ebonyi State, while Plateau and Adamawa governors are members.
"Other people will be brought to join the committee from hotspot states – Benue, Taraba, Adamawa and Zamfara, where there is a crisis so that they can interface with the Meyitta Allah and other groups to see how we can reduce this to the nearest minimum."
Explaining the need for the committee despite the ongoing security operations in the affected areas, the NGF chairman assured that government would do everything necessary to stem the tide of attacks.
He added: "As a government, we have to take all the measures despite the fact that the Army, Police, all the security agents are on the field at the respective places.
"Still, we have to form this committee to interface with those actors so that this matter can be reduced to the barest minimum and possibly boy wipes off."