Gymnasts win cash, trophies at Lagos Gymnastics competition
"Raw talents can be discovered in a competition like this and we are committed to doing more of this"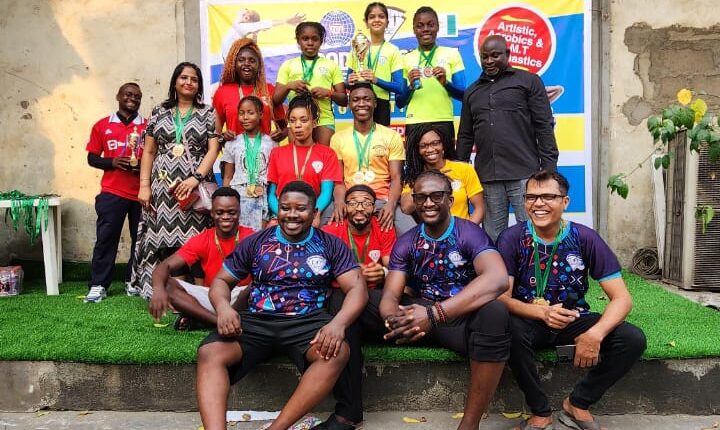 No fewer than 98 gymnasts participated in the 3rd Lagos Body Language Gymnastics Club competition which was held in Ilupeju between January 21st and 22nd, 2023.
 National Youth Games and National Sports Festival gold medalist, Avani Goel, emerged as the best overall gymnast with five gold medals. She won gold on floor exercise, balance beam, vault, and uneven bars to beat other contestants to the awards.
The organiser and founder, of Body Language Language Gymnastics Club, Coach Michael Ocheke, said the club will continue to organise the competition as part of its efforts to discover young and talented gymnasts who will represent Nigeria at regional and international tournaments.
"Raw talents can be discovered in a competition like this and we are committed to doing more of this. This is the third edition and we are hopeful that it continues every year.
"The essence of the competition was to discover promising young gymnasts who would fly the nation's flag in future international competitions. Avani at her tender age has won gold medals at the National Youth Games and the last two National Sports Festivals. Others who will represent different states from our club are preparing and ready to beat their contestants to the podium."
The 4th edition will come up in 2024. The highlights of the competition were the award of cash prizes and the presentation of trophies to the medalists.