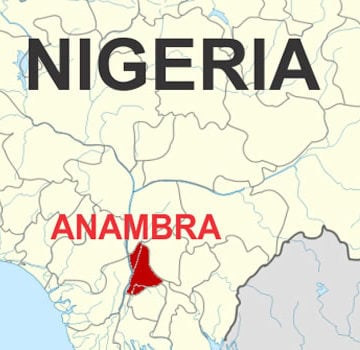 A non-governmental organisation, Zacchaeus Onumba Dibiaezue Memorial libraries (ZODML), said it would set up libraries in the 1,299 public primary and secondary schools in Anambra State.
The Chief Executive Officer of the foundation, Mrs Ego Mbagwu, dropped the hint while donating five Oasis libraries and two Drop Everything And Read (DEAR) Time projects to St. Mary's High school, and Nneamaka Secondary school, both in Ifitedunu, Dunokofia Local Government Area of Anambra State.
She said the organisation had earlier established four libraries in Anambra prisons, all prisons in Lagos State, while two were set up in Enugu State.
Mbagwu explained that the foundation's emphasis on the library was informed by the growing need for the acquisition of knowledge, particularly among the youths.
                                        ALSO READ: NGO to prioritise CHEW in Gombe
According to her, the decision to establish the library in public primary and secondary schools was to assist the students who might not be able to afford the books due to financial constraints.
Describing education as a bedrock of development in any society, Mbagwu underscored the important role of the library in students' academic achievement and lifelong learning process and self-education.
"It facilitates the work of classroom teachers and ensures each the student has equal access to resources irrespective of home
opportunities or constraints," she added.
She expressed hope that the presence of the libraries in the schools would encourage self-education, better academic performance and produce life-long readers with an insatiable quest for knowledge.
In her remarks, Director of the library, Post Primary School Service Commission (PPSSC), Mrs Chinyelu Motu commended the foundation for the initiative, appealing for its extension to other schools in the state.
She also charged the school's leadership to ensure maximum use of the books to improve students' performances for the betterment of the society.
Responding, the Principal of St. Mary's High school, Rev. Fr. Jude Onebunne, appreciated the organisation for choosing their school as one of the beneficiaries.
He regretted the declining reading culture, particularly among the youths, he said was worsened by the emergence of the internet.
Onebunne, however, assured the continuous efforts of the school's authority in addressing the problem.
He said, "One of Nigeria's major problems is reading. Like it's said if you want to hide anything from an African man, write it down.
Internet did not help matters. They think it's everything you can google.
"Since we introduced a course that encourages each student to finish two novels per term, the difference has been glaring.
"I believe that bringing the library closer to the students would not only enhance their reading culture but further improve their academic performances."
The principal pledged to reciprocate the gesture by ensuring the durability of the books.
"I'll appoint supervisors and study prefects who will make sure every the classroom is regularly locked to ensure the preservation of the books," he added.