The business of foreign exchange, otherwise known as forex, has experienced boom in recent times with many choosing to invest with forex traders. However, many of the traders go under after a few months and have attracted the fraud tag from Nigerians. KOLA MUHAMMED, in this report, examines the nitty gritty of forex trading, experience of its practitioners and investors as well as the state of governmental regulation on the trade.
"This is not MMM, it is completely different. On this platform, you invest money and your money will be used to trade. You then get commission from the profit that your money has been attracted.
"The logic is simple and it there is nothing dubious there. The percentage, which is just 10-30 per cent depending on the amount you invest, is realistic, not the greedy 100 per cent. There is also opportunity for those who want to learn and invest their money themselves, instead of depending on others. And the business is registered."
These were the words that convinced a corps member,who wants to simply be identified as Zainab, to invest with forex traders. If she had any more doubts, two of her close friends were just paid returns on their investment. She saw the credit message on their phones.
Nothing much needed to be said. Zainab took the plunge and invested a significant part of the Federal Government's allowance with a fast-growing forex trading and investment trading platform.
One month after, she was eagerly waiting to smile like her friends but the only text message she got from her bank was the SMS charge for the previous month. For someone who has had high hopes about getting sizeable returns on her money, it was a big disappointment.
She could not hide her displeasure as the time she invested coincided with when the investment group went bankrupt. Like Zainab, many other people who invested, including her friends, couldn't help but rue their losses as it appeared to be the same reality with Ponzi schemes.
Just as Zainab had lost money to the enticing 'investment packages' put together by supposed forex traders, investigations by Sunday Tribune revealed that numerous Nigerians had also fallen victim to similar circumstances with losses suffered running into billions of naira.
To corroborate, in April, Sunday Tribune gathered that hundreds of people stormed the Port Harcourt zonal office of the Economic and Financial Crimes Commission (EFCC) to seek the help of the anti-graft agency in recovering their funds from one MBA Forex Trading and Capital Investments.
It was learnt that before the crash, clients of the company had been experiencing delay in getting paid and had taken to social media and news platforms to demand payment of their capital fund but the company, through its CEO, Maxwell Odum, assured that clients would get paid.
He was reported saying that: "the challenges we are currently grappling with in our business due to market volatility and other unfortunate developments means we are unable to meet up with the expected outcomes. We are strongly committed to ensuring that you do not at least lose your capital."
However, the company would eventually crash and people who invested would lose their money. The amount of money that went down the drain with MBA was adjudgedto be around 171 billion naira.
An investor with MBA, Broderick Ikenna, was reported as saying that he invested 20 million naira of his business capital which he borrowed from the bank with MBA Forex Trading,in the hope that he would get bank 50 per cent profit in less than six months.
"Not long after I invested, we started hearing that the company has some issues which would be sorted soon. Since then,it is been one promise after another," Ikenna stated.
Going en masse to register their grievance with EFCC, the protesting investors were seen carrying banners and placards with inscriptions such as: 'A fraudster is not different from a terrorist' and'MBA TCI Limited is killing depositors slowly with depression'.
Even though forex trading is a worldwide enterprise, the experience of Nigerians starting with the likes of Zainab and Ikenna who thought that investing with forex traders, many of which have registered companies,has made many to conclude that it is no better than investing in Ponzi schemes.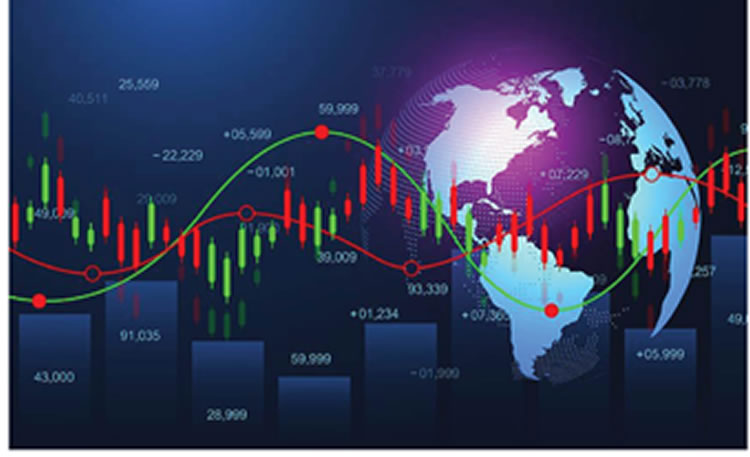 'Forex traders bite more than they can chew'
A forex trader, who wanted to remain anonymous, spoke with Sunday Tribune on the process of forex trading. He expressed that forex remains a legal trade but greed and haste have made many who are into it bite more than they could chew.
"There are forex traders all over the world who are legitimate and have been into it for a very long time. But for people who have duped people of their resources, the problem is that they usually promise more than they can offer.
"Because it is difficult to get people to part with their funds when the commission is not enticing, they tend to punch above their weight. And when they incur losses from trading with people's money, they would not open up and would keep using incoming investment to pay outstanding debts until they are unable to.
"When you set the target to high in terms of investment obligations to meet and expected profit margin, it is then more likely to fail.
"There are those who are only good on the demo screen when practising but are poor when it comes to the real thing. Losses on demo is harmless but on the real trading platform, it is a lot of money gone without remedy or refund.
"In some other instances, people who sell signals on when best to trade or avoid trading can be fake or fraudulent. Those who have collected money from people to trade then end up wasting precious funds.
Another trader, Olalekan Abiona, opined that investors also have some blame to bear as they are always looking to make huge returns on their money, neglecting biting economic trends.
"Forex trading is not removed from the global economic downturn. Things are tight everywhere. 90 per cent of forex traders are battling losses, but they won't show it until things have gotten out of hand.
"Unemployment and inflation have made people desperate to engage in anything that assures them of significant profit with little effort.When a forex trader then loses the money of investors, there's no way such a person won't be tagged a scammer," Abiona added.
Regulating forex trading and traders
Sunday Tribune interacted with economic experts on the governmental regulation of the online trading space and many confirmed that forex trading, as well as cryptocurrency trading is largely unregulated in Nigeria.
An economic expert, Olayinka Fajinmi, expressed that the government is just coming up with laws which leaves the room for exploitation and fraud.
"Largely, these trading spaces are not regulated because they are virtual and the government us just coming up with laws to regulate them. So, it is possible for anyone to say that I am doing forex and people should bring money and I'd give them interest.
"Unlike going to a bank, that you want to buy foreign exchange, that is regulated, because banks exist within a framework. Going through just any company is risky. I know of some traders who have not paid their clients since December and they are sitting upon billions of naira.
"One of them whom I know personally said that he is broke. People invested tens of millions with these people.
"Forex trading is not a scam, actually. It is possible to gain a lot of money in a matter of seconds and also lose everything in seconds. It is a matter of gamble and that is why it can go either ways," Fajinmi added.
YOU SHOULD NOT MISS THESE HEADLINES FROM NIGERIAN TRIBUNE
We Have Not Had Water Supply In Months ― Abeokuta Residents
In spite of the huge investment in the water sector by the government and international organisations, water scarcity has grown to become a perennial nightmare for residents of Abeokuta, the Ogun State capital. This report x-rays the lives and experiences of residents in getting clean, potable and affordable water amidst the surge of COVID-19 cases in the state…Zenith bank displays resilience  Zenith bank displays resilience
Selfies, video calls and Chinese documentaries: The things you'll meet onboard Lagos-Ibadan train
The Lagos-Ibadan railway was inaugurated recently for a full paid operation by the Nigerian Railway Corporation after about a year of free test-run. Our reporter joined the train to and fro Lagos from Ibadan and tells his experience in this report…Zenith bank displays resilience  Zenith bank displays resilience