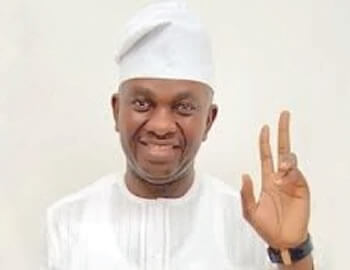 IN a bid to avoid wanton loss of lives and property, as recorded last Thursday, in Lagos State, as a result of petroleum tanker explosion, the Federal Government has been urged to revamp railway transportation.
This was contained in a statement by the governorship aspirant on the platform of the Unity Party of Nigeria (UPN), Prince Rotimi Paseda, made available to newsmen in Abeokuta, on Sunday.
Paseda noted that the government at the centre should earmark more funds to the rail transport system to avoid any ugly experience.
He further urged the federal government to consider granting expressways in the South West corridors special attention being the gateway to the nation's economy.
The governorship candidate of the party in 2015 commiserated with the families of those who lost their dear ones and those who sustained injuries in the incident.
"I am deeply grieved by this shocking, horrid and traumatizing incident which came at a period when the nation is still mourning the Plateau massacre in which over 84 people were gruesomely murdered in cold blood."
"The fuel tanker fire accidents is becoming too rampant on our highways where hardworking Nigerians have painfully lost their lives and materials acquired by dint of hard work."
"I am indeed, saddened by this incident. This, however, is a wake-up call on the federal government to intensify efforts at revamping our railway transportation system. It is high time we return to the old Western system where oil and allied products were transported through the railway. That invariably makes our roads durable and safeguards the lives of motorists on the highway."
"My prayers go to the families of the deceased. I join in praying that God grants the bereaved families the fortitude to bear their grief as well as speedy recovery for the wounded," Paseda said.