Experts warn suicidal Lagosians: Sniper won't kill you instantly; first you see hell for about one hour
AYOMIDE OWONIBI-ODEKANYIN examines why the suicidal have a choice in a particular item.
FOR Mr Oladele Fakehinde, drinking a bottle of Sniper, an insecticide, was the only way to avoid the shame of not being able to repay a bank loan which had led to the seizure of the properties he used as collateral for the loan. He was a businessman who dealt in spare parts importation. He was happily married with three kids – two boys and a girl. His fortune nosedived following the harsh economic realities the nation's economy ran into which made his business suffer serious decline.
He however ran to a commercial bank (name withheld) for succour, which he got while placing his only house as collateral for the bank loan. According to some family sources, the loan was used to place an order for three container-loads of spare parts from China through a friend that was doing a similar business and thriving.
December 2019 deadline to flush out unqualified teachers ― FG
"He was warned against buying spare parts from China but his friend claimed they were cheaper in that country. His friend told him that the cost of one container-load of spare parts from the United Kingdom or the United States of America (USA) was equivalent to three containers from China. When he told me, I suspected foul play and warned him against embarking on such a venture. I never knew he went ahead with it. The bank loan he got was used for the venture, and at the end of the day, we didn't see the containers and neither was his money returned," a close family source to Mr Fakehinde told Saturday Tribune.
With his inability to refund the bank loan, his house was seized by the bank, and his family thrown out. His three children were shared among family members while his wife put up with one of her friends. The shame of having his three children in different homes of his siblings and his wife elsewhere was too much for Mr Fakehinde. He decided to end it all.
He was rushed to his elder brother's house on a sunny afternoon in the Sango area of Ogun State writhing in pain. He was said to have bought a bottle of Sniper for domestic use only to be seen rolling on the ground minutes later, in pain. Efforts to revive him failed. He was pronounced dead at the Ota General Hospital, Sango.
Many will also readily remember the tragic loss Mrs Aisha Ibrahim suffered. She lost her two children in the recent Lagos Island building collapse. Her world came crumbling down.
The pregnancies were very difficult and the children came through Caesarian Section. After her children died in the building collapse, Mrs Ibrahim waited till evening of the day before she calmly walked to a small provisions store where she bought the insecticide. While people who had come to sympathise and mourn with her were in the living room, she sneaked into the room and downed the deadly bottle. After about 30 minutes of writhing in pain, she gave up the ghost.
Popular disk jockey in Lagos, Seun Omogaji, popularly known as DJ XGee, would also consume the Sniper insecticide after an alleged unresolved crisis with his wife.
The late Omogaji reportedly performed at a New Year party on the eve of his suicide, excited and full of life. Yet, to the perplexity of his fans on social media, DJ XGee posted a cryptic death note on his Instagram page some hours after, asking them to "please rock white [to his funeral]" because he loved the colour. A few hours later, Omogaji committed suicide by drinking Sniper.
The same goes for Temitope Saka, a 17-year-old girl, who died after drinking the insecticide at the Igando area of Lagos State. It was reported that when Saka became pregnant, her grandmother insisted she packed out of the house. It was gathered that the victim drank the poison and began foaming in the mouth at her boyfriend's house. She was rushed to the Igando General Hospital where she died.
The list from insecticide-related death goes on and on.
Gone are the days of Gamalin 20, a widely used pesticide. Insecticides like Sniper and Quick Action are the new chemicals on the block which can easily be found in the average home in Lagos. With the upward surge in population in Lagos State, rodents and insects continue to thrive daily, hence the apparent need for insecticides.
Booming business
The average provisions store in Lagos stocks different variants of insecticide. Findings around the Ojota area of Lagos State revealed that there are stores dedicated only to selling insecticides.
There are wholesale and retail shops where if you want to go into the business of selling insecticide you can buy in gallons or drums, as the case may be, then buy see-through plastic bottles with nozzles and repackage the insecticide for retail sales. A small bottle of insecticide goes for N300 while the big bottle goes for between N600 and N800.
Speaking with Saturday Tribune, a shop owner who identified himself as Erastus Obi pointed out that Sniper and its other variants sold faster than regular insecticides .
"As you can see, where my shop is located is a ghetto area. Mosquitoes abound here. I buy about three-dozen bottles of Sniper every week. When I don't have Sniper in my stock, I make sure I get it because the demand is very high," he said.
Buying a bottle of insecticide in Lagos is as easy as buying a sachet of pure water. No questions are asked. Nobody cares what you want to use it for as long as you are paying. The general assumption is that once you buy an insecticide, you want to use it to get rid of insects, especially mosquitoes.
The most common insecticide which has been in the Nigerian market is Sniper. The product, at the moment, seems to be serving another purpose. It is now about the most common means of committing suicide.
Death by hanging or jumping into the Lagos Lagoon seems not fashionable again, with death by consumption of Sniper coming to the fore as the new way of ending it all. Findings show that Sniper is the poison that readily comes to people's minds when the thought of or question of suicide comes up. The perceived lethargy of the authorities in observing this and the easy access many have to the substance has become worrisome.
According to the World Health Organisation WHO), it was estimated that the method used for 20 per cent of global suicides was through pesticide self-poisoning, "most of which occurred in rural agricultural areas in low and middle-income countries."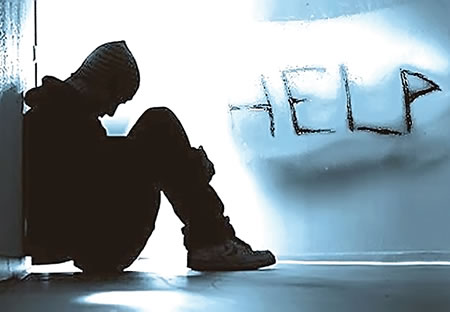 What is Sniper?
Sniper is a brand of insecticide that is meant for outdoor use (on farms and greenhouses) but which many Nigerians have converted to indoor use to drive away insects, including mosquitoes and cockroaches.
According to a microbiologist, Fatima Ahmed, there is a "withdrawal" time in which a crop, to which the insecticide has been applied, should not be consumed so the active ingredient degrades to minimal level before consumption. "Now compare this minute concentration to drinking from the original Sniper bottle," she said.
According to her, health experts have raised concerns over the indiscriminate use of Sniper in the control of insects.
"They warned on its dangerous effects, especially to respiratory organs and even carcinogenic risks. A person may be exposed to the associated risk of Sniper through inhalation, absorption via the skin, ingestion, and eye contact. The popularity of Sniper use among Nigerians as an insecticide has grown in recent times, owing to its effectiveness in killing insects better than well-established brands of insecticide," she said.
How it kills
Sniper insecticide is so toxic that once it is used as a means of fumigation, you have to leave the room immediately or the resultant effect would be choking, breathlessness, coughing, watery discharge from the eyes and, in extreme cases of exposure in a confined environment, the person who inhales it ultimately collapses.
Speaking with Saturday Tribune, a medical doctor, Dr Bunmi Owotade, cautioned that against popular belief, death from Sniper is not instant.
"People have this erroneous notion that if you drink Sniper you will die instantly. It is not true. Insecticide or poison-related deaths usually take about 20 minutes to one hour or even more. Once the substance is consumed, it begins to burn the person slowly from the inside.
"You find the victims writhing in pain, groaning in agony because the harsh chemicals are slowly but surely burning up and perforating vital organs. You find victims with blackened mouths and throats. The chemicals burn a path through the insides. Sometimes victims foam or bleed through the mouth or any other open surface, depending on the amount of insecticide they took. The effect is usually immediate death or if they are rushed to the hospital on time, we try to flush their system. But the damage is usually fatal as sometimes victim spend months on feeding tubes and antibiotics. Survival rate for insecticide poisoning is usually low, like, one in 10," she said.
Please ban it –Residents
While speaking with Saturday Tribune, some residents called for the ban of Sniper while others called for safer regulations.
According to Mayowa Olaniyi, she buys Sniper twice a week. "Yes, I do use it. I use it to attack the stubborn mosquitoes and cockroaches in my house," she said. Asked if she knew of the negative health implications of continued use of Sniper, she said, "I do not. I have been using it for over two years and I have not had any problem."
A former user, Sola Dedeke, explained why she stopped using the product: "I stopped using it when my friend's little child drank it and died from it. I have little children and don't want to endanger them. Children are very mischievous and may go to where it is hidden and play with it. It is better to be safe than to be sorry, so I have decided to use the regular insecticides."
Another user, Mrs Samira Awaal, said, "Yes, I use it because that is about the only thing mosquitoes run away from. They are used to the smell of regular insecticides." "Are you aware it causes cancer and is dangerous to health?" Saturday Tribune inquired. She said, "No, I am not, but now, that I know I will stop using it."
Another user, Femi Adeoye, said, "I used to use it but I stopped. It made me really sick and I kept going from hospital to hospital. They were diagnosing different ailments when I couldn't breathe well."
However, a fumigation expert, Henry Oweibo said, "I use it regularly. A lot of people use it raw or dilute with kerosene and this is very dangerous. It should never be used by a non-professional. There are other organic chemicals but they don't damage the human organs like the DDVP. Note that DDVP is a family name and there are lots of brands out there that belong to that family. Sniper and Go90 seem to be the most popular and misused ones.
"First, people need to learn to always consult professionals rather than use chemicals as they like. They can always walk into a pest/insect control store and ask for best options for indoor use. They would recommend products that have been carefully developed and mixed with the right chemicals in the right quantity so they do not compromise your health. There are many products without DDVP that are also affordable. Sniper is not safe. It has been removed from WHO-approved list of public health insecticides. So, people should consult with professional fumigation experts that will recommend healthy chemicals/products for use. There are some products that are odourless. There are others that can be used every six months and would remain effective. Health is wealth so, always consult a professional.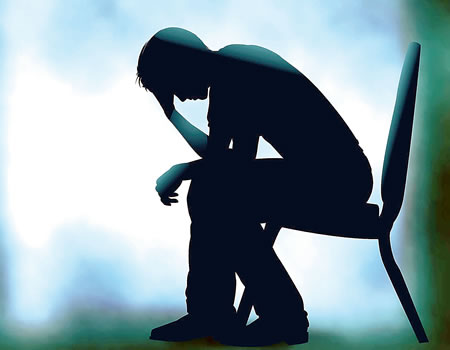 Social media rage
Nigerians have taken to social media to cry out against the indiscriminate use of Sniper insecticide.
According to Oluwadurotimi Dawodu, a Twitter user, a ban on the insecticide will reduce access to the insecticide. This, he said, would lead to a reduction in the rate of suicide in Nigeria. "Federal Government of Nigeria, please, place a ban on Sniper now," he tweeted with a link to a story on how a similar ban helped reduce the number of suicides in Sri Lanka.
While some believe that the ban would help save lives, others are of the opinion that the move is a misplaced priority.
"Six persons committed suicide using Sniper in the last 72 hours and no official statement from the company. And some people want us to leave Sniper alone. No way! Ban Sniper now!" said Sam Eba.
Another Twitter user, Japheth Omojuwa, argued that a ban on Sniper would not reduce the rate of suicide in the country.
"What's the National Suicide Line? Where do people go if they need help? What's the government's response to these news? How do you ensure the news and stories do not create a herd effect? But no, ban Sniper!" he said.
However, a medical doctor, Funmilayo Harvey, said suicide was a mental health issue. "A ban on Sniper is not an effective solution. People will find other means for suicide. When they jump off bridges or storey buildings, what do we do then? Demolish all bridges and buildings? A Sniper ban will score cheap points. But it will not solve the mental health crisis."
While a ban may reduce access, experts have advised the Federal Government to set up toll-free lines and counseling centres where those battling depression and other mental health crisis can call or visit for help.
Consumers Protection Commission speaks
Reacting to the issue, the Head, Lagos Office, Federal Competition and Consumers Protection Commission (FCCPC), Mrs Susie Onwuka, said although it was sad and very unfortunate that more Nigerians were consuming the product nowadays to kill themselves, the producer clearly and boldly stated what it is meant for and the usage on their containers.
"It is only when manufacturers of products confuse buyers and consumers of their products about their usefulness that it becomes an offence," she told Saturday Tribune.
While noting that after all, people take other poisonous substances to take their own lives, she said what is required is for the society to do more of campaigning and prevent those things that make people commit suicide.