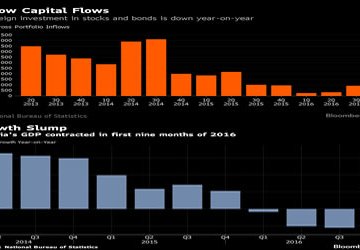 FOR borrowing and offering attractive interest rates to lenders, the Federal Government is unintentionally denying funds to industries and businesses, that require money to invest, hire more people and create growth.
Experts say that when the government borrows, it crowds out the private sector and probably use bulk of the money to pay salaries, which does not create economic growth.  They explained that the more naira that comes into the system, the greater the need to mop up to stop inflation and in the process of trying to mop up, inflation must be below the cost of funds and the cost of funds becomes higher in such a way that industries cannot afford to borrow with the exorbitant interest rates that banks charge.
According to a financial expert, and Chief Financial Officer Sterling Bank Plc., Abubakar Suleiman, the government just borrowed at a discount rate of 13.5 per cent for one year.
This he explained, translates to 15.59 per cent yield and a pretax return of 19.49 per cent, and offering lenders such a high return means, "You can bid credit to the private sector goodbye for now. As for a second consecutive quarter of negative growth, we can start discussing a third," Abubaker stated in his facebook post.
The Federal Government last week allotted N607.3 million in its June 2019 and 2020 savings bond sales, lower than the N790.85 million it allotted in May.
The Debt Management Office (DMO) said that N271.56 million was allotted at 13.18 per cent with 425 successful subscriptions to mature in June 2019. It also said that N335.7 million was allotted at 14.18 per cent with 496 successful subscriptions to mature in June 2020.