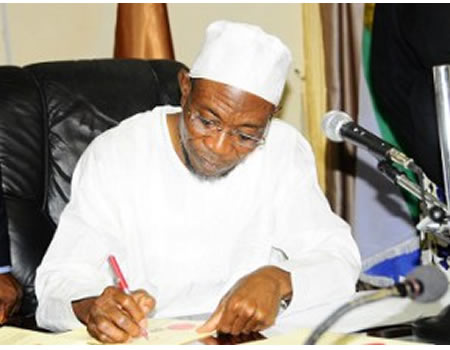 OSUN State government on Tuesday announced that arrangements have been concluded for the annual free train service to convey holiday makers during the coming Eid-el-Kabir festival.
The government, in a statement forwarded to the TribuneOnline in Osogbo said that the free train will, as usual, convey passengers from Lagos to Osogbo, the state capital, along with the usual route of Lagos, Ogun, Oyo down to the Osun capital.
According to the statement, which was endorsed by the Commissioner for Industries, Commerce, Cooperatives and Empowerment, Mr Ismail Adekunle Jayeoba-Alagba, the first trip from Lagos will take place on Sunday, August 19th 2018 at 10.00 am, while the second trip will take place on Monday, August 20, 2018 at the same time.
It reads thus, "after the holiday, the train will return to Lagos on Sunday, August 26th, 2018 at 10.00 am. The gesture is in continuation of the usual practice by the government since 2011. The Aregbesola administration has been doing this in the last eight years to facilitate easy movement during festivities".
ALSO READ: Legal implications of two-thirds majority vote in removal of head of legislative house
"We, therefore, urge the people to make the best use of the opportunities the free train offers them because the government wants them to come home and enjoy the celebration with relations. It is also another opportunity for the citizens of Osun who are resident outside the state to come home to appreciate the massive transformations that have taken place in their state", the statement concluded.