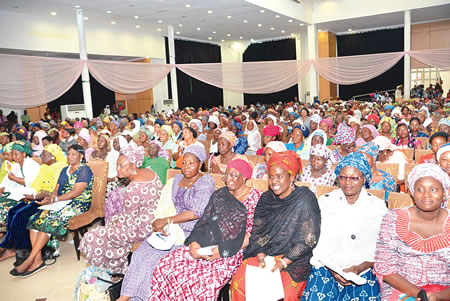 In commemoration of Democracy Day, an NGO for women and girls, FAME Foundation has called on the Nigerian government to make it easy for women to get involved in politics to enable more women leaders in Nigeria.
Speaking in a press statement, founder of the foundation, Aderonke Bello said women should be encouraged and not side-lined.
"As an NGO, we are calling on the Federal Government of Nigeria to support and encourage women who are willing to contest for elections in Nigeria, women should be better sensitized to take political offices," Bello, a women's right activist said.
"There should be a quota system or special political slots allocated to women in Nigeria to enable them contest on a more even keel in elections," she added.
Calling on the women, Ms. Bello implored them to be bold by coming out to contest in elections.
"Nigerian women should come out boldly, take charge and contest for political offices," she concluded.