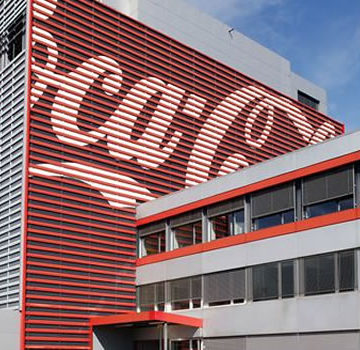 DISTURBED by the high rate of maternal mortality in Nigeria; Coca-Cola has launched Safe Birth Initiative with N4 billion medical equipment; in partnership with the Federal Government.
The medical equipment was launched and donated to the National Hospital, Abuja by Coca-Cola on Friday to help address the issue of maternal and newborn deaths.
Speaking at the event, the President, Coca-Cola West Africa, Mr Peter Njonjo, said the company is investing in maternal and neonatal health, because it cares that about 53,000 women die in the country every year while giving birth and more than 240,000 new babies die.
He said: "I imagine that the question on many people's minds today would be, why is Coca-Cola investing in maternal and neonatal health?
"The answer is quite simple. It is because Coca-Cola cares. We care that about 53,000 women die in this country every year while undergoing the noblest and selfless act of bringing new lives to replenish our world. We care that more than 240,000 new babies die, while their families are still celebrating their arrival. We care that over 80 per cent of these tragedies are preventable, yet they occur every day around our communities.
"We know that these lives can be saved, if and only if each one of us as individuals, families, communities, organisations and government would refuse to accept these deaths as our country's fate and do more to minimize the many factors that cause us this pain."
ALSO READ: How Togolese cook allegedly killed boss in Lagos — Police
He pointed out that Coca-Cola has chosen to join in the fight against maternal and newborn deaths so that our mothers and babies can come home alive from the maternities; adding, "like everything we do at Coca-Cola, we have been deliberate, strategic and collaborative in developing our approach."
Mr Njonjo stated that the company worked with the Federal Ministry of Health and the Office of the Senior Special Assistant to the President on Sustainable Development Goals as well as with Medshare International, to develop the Safe Birth Initiative as a golden triangle platform.
He said: "We recognise that the many factors responsible for the very high maternal and newborn deaths will require different kinds and levels of interventions. We also recognize that no one platform or programme cannot possibly deal with all the factors. One such factor is the fact that knowledge, skills and commitment alone are not enough to save lives.
"Technology makes the difference in every aspect, from diagnosis to treatment, and has become increasingly vital in the neonatal area. We want to support the untiring efforts of our hardworking doctors, midwives and nurses who battle against great odds in our public hospitals to manage life-threatening complications affecting mothers and the newborn.
"We have therefore structured the Safe Birth Initiative (SBI) to help address the inadequacy of vital life-saving equipment, kits and supplies for maternal and newborn care in our public hospitals. Through the SBI, we will focus on three specific interventions."
The first full consignment, 4 units of 40-foot shipping containers of medical equipment, was delivered for the inaugural project at the National Hospital, Abuja. Consignments for Federal Medical Centres in Ebute-Metta and Owerri and the General Hospital, Alimosho, Lagos are scheduled to arrive in the coming weeks while needs assessments are currently ongoing at other approved hospitals to determine their specific requirements.
The Minister of Health, Prof. Isaac Adewole, noted, "We must reduce maternal mortality. Our women are not disposable – when a woman dies, the baby is likely to die and the communities suffer.
"We must have the right indicators and solutions to address the issues. We are currently working with states in the country to gather and understand the data and improving facilities to ensure people have a place to deliver.
The minister pointed out that the relationship with Coca-Cola was part of efforts at improvement; and called on other private sector players to join Coca-Cola in building partnerships like this.
According to the National Demographic and Health Survey (NDHS, 2013), Nigeria loses as many as 576 women per 100,000 childbirths and 37 newborn deaths per 1,000 live births, placing the country among the worst ratios for both maternal and newborn deaths globally.