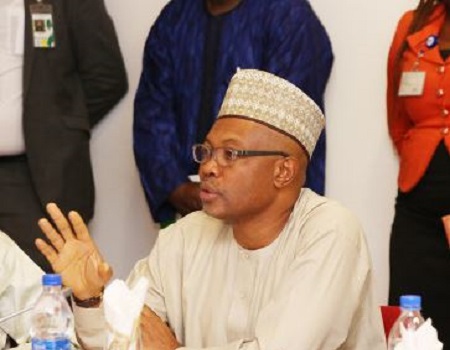 THE Permanent Secretary State House, Mr Jalal Arabi has said that the 2018 Capital releases to the State House have been judiciously utilised.
Speaking when members of the House Committee on Special Projects visited the State House on Friday as part of its oversight functions, he said N2.1 billion out of N3.3 billion representing 61.2 per cent of the amount released for the year has been utilised while the balance will be disbursed to the contractors as soon as they complete their jobs.
Arabi told the visitors that he was hopeful that there would be additional releases before the end of the year "to enable us pay contractors that have executed jobs awarded to them, or to commence work on critical projects yet to be started."
ALSO READ: The Appeal Court judgment on security votes
The Permanent Secretary also expressed his appreciation to the committee for their support towards improving service delivery in the State House
In his remarks, the Acting Chairman of the Committee Mr Ayodeji Joseph thanked the Chairman for the reception and expressed his happiness at the presentation of the Permanent Secretary. He commended Mr Arabi for the utilisation of the releases so far.
"They have done well," he said.
He, however, said that he would want the Permanent Secretary to furnish the committee with the specifications of the security vehicles needed for use in the State House so that they can defend the appropriations in their constituencies.