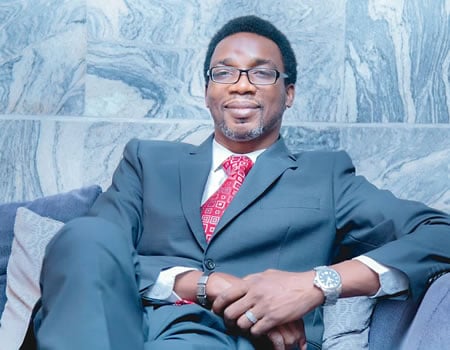 ACTION Democratic Party (ADP) governorship candidate in the coming poll holding in Ekiti State, Otunba Segun Adewale, on Friday commended President Muhammadu Buhari for honouring posthumously late MKO Abiola with the award of GCFR and for declaring June 12 as the democracy day, describing the gesture as commendable that had brought back relief to the children and other family members of the late business mogul.
The ADP governorship candidate, however, quickly called on President Buhari not to see the gesture, which he said past Nigerian leaders failed to consider, as an opportunity that could guarantee him votes in the 2019 Presidential Election, declaring that Nigerians were in dire need of a truly democratic rule and leaders that would rapidly transform the country's economy for good.
Adewale gave this commendation while receiving delegations from various local governments in the state, noting that the struggle and sacrifice offered by Abiola for the emancipation and freedom of the people and in the cause of which he died led to the return of democracy to Nigeria.
The ADP governorship candidate said Buhari's recognition of MKO Abiola had also given hope to comrades who had been at the forefront of the struggle for the actualisation of June 12 election adjudged to be the freest and fairest ever held in the country.
While maintaining that Abiola's sacrifice eventually gave birth to the democracy being enjoyed in the country today, the Ipoti-Ekiti- born entrepreneur urged every Nigerian to embrace the role that would sustain the country's democracy, even as he contended that all necessary constitutional adjustments must be effected to make the Award and public holiday meaningful.
"While we are still in the process of making our democratic government work, we must also commend those who have to help us get to where we are today. Adewale said for the holiday and the award to take meaningful effect, the legislative arms of government must be carried along to effect all necessary constitutional adjustments," the ADP chieftain said.
Adewale, however, charged President Buhari to consider the efforts and sacrifices of those who laboured hard to enthrone democratic rule by conducting free and fair election in Ekiti State and at the general election, come 2019, just as he charged the Independent National Electoral Commission (INEC) to be ready to do justice to the election by ensuring that it was free, fair and credible.
Impressing on the president to ensure fairness in the Ekiti governorship election holding on July 14, 2018, Adewale warned that any attempt to "foist an unpopular candidate on the people may lead to stiff resistance which may likely cause civil unrest."