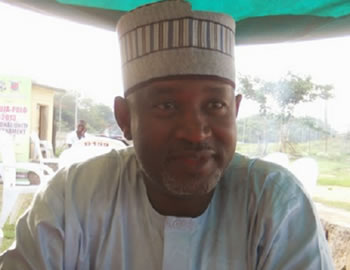 The 5 per cent passenger service charge (PSC) approved for Accident Investigation Bureau (AIB) by the federal government has continued to generate ripples as Air Transport Services Senior Staff Association of Nigeria (ATSSSAN) has also opposed the approval.
The minister of state for aviation, Senator Hadi Sirika had recently directed the Federal Airports Authority of Nigeria (FAAN) to make a monthly remittance of 5 per cent of the revenue accruing from PSC to AIB.
When FAAN begins to implement the minister's directive, AIB will be raking in about N4.2 billion annually beside the annual N2 billion federal allocation as well as the monthly 3 per cent of the revenue accruing from ticket sales charge which AIB receives from the Nigerian Civil Aviation Authority (NCAA).
Speaking in Lagos, the FAAN branch chairman of ATSSSAN, Mr. Danjuma Ahmed described the minister's directive as "unpopular" saying it is detrimental to FAAN's operations and performance.
With huge wage bills, unpaid staff allowances and with over 6,700 workers and 4,000 pensioners, Danjuma argued that 5 per cent remittance to AIB would affect FAAN's revenue base adversely.
The union leader disclosed that PSC contributes 60 to 70 per cent of FAAN's internally generated revenue stressing that the agency does not get any subvention from the federal government.
"The amount generated is inadequate and FAAN is even finding it difficult to operate and provide those services efficiently as expected by the passengers.
"The request by the minister for 5 per cent remittance to AIB will definitely affect FAAN's performance, vis-à-vis the provision of those services.
"That is why we as a responsible union have said NO to that; we strongly object to it. We sincerely acknowledge the fact that AIB needs funding but there are many ways through which the minister can get funding for AIB," he said.