ASUU heading to indefinite strike, demands fresh negotiation committee
.Asks Buhari to take direct charge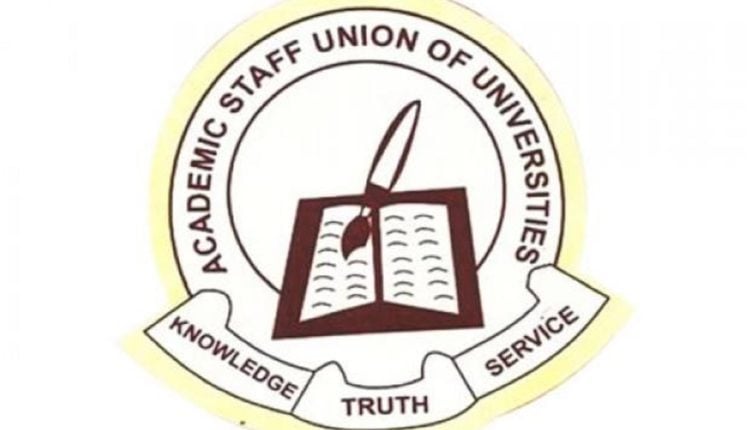 THE crisis rocking Nigerian University system is far from being resolved as the leadership of Academic Staff Union of Universities (ASUU), has asked President Muhammadu Buhari to take direct charge in the efforts to resolve the ongoing industrial action by the union. 
The Union also urged Buhari to constitute a fresh team of "honest people" for negotiation of outstanding issues on demand. 
National president of ASUU, Professor Emmanuel Osodeke, made the call on Wednesday in an interview on AIT Focus Nigeria programme. 
The National Executive Council (NEC) of ASUU will be meeting on Sunday to take decision on whether to suspend the strike action or not. But feelers from some of the state branches of ASUU have indicated that the strike will continue because of failure of the goverment to arrive at concrete agreement with the union. 
The comments by ASUU president on Wednesday also showed clearly that the lecturers would be in for an extended strike action because of what he described as insincerity of the goverment officials. 
He alleged that President Buhari has been misinformed by people in the villa, just to create misunderstanding between him and the committee and ASUU on the other hand. Osodeke insisted that if Nigeria could afford to pay N4 trillion a year to subsidise fuel, which could be produced in the country without adding one kobo and afford N200 billion to feed children in secondary and primary schools, government should not complain that there is no money to fix the university education. 
Osodeke noted that what ASUU is asking for is not up to N200 billion for revitalisation "and you can spend N200 billion to feed children in school and I don't know anybody who is being fed". 
"Go to Ghana, Ghana does not give less than 16 percent of their budget to education, here we give 5.3 per cent. That is our crisis and my prayer is that the next set of people who will come and rule this country after 2023 are people who would believe that education is the key to resolving our problems," he said. 
On when the strike will end, Osodeke said: "Government for once should go the way of President Goodluck Jonathan and in one night; during Goodluck Jonathan, we had that meeting for 14 hours, both sides open, no clash and nobody exuding power, and but looked at all the issues and resolved them within 14 hours. 
"If the president can put together a strong team of people who are honest and not part of those telling lies presently, people who love this country, they do not have to come from government and we meet to look at how we can resolve this national problem, we will resolve it within two days. 
ALSO READ FROM NIGERIAN TRIBUNE
"But if you are going to put the same people who have been telling lies, who go and try to poison the president against ASUU, against their own team, we will still come out with the same thing. 
"My appeal to Mr President and Nigerian government is that please, they should put up a team of people who are honest, who love this country, who want this thing resolved in one or two days, who is not looking for how to punish ASUU as indicated by the Minister of Education. When you put such a team together, give us a marching order and I can assure you, in one or two days this issue will be resolved," Osodeke said. 
Meanwhile, congresses of ASUU, in various chapters in the South-West geopolitical zone and in the Federal Capital Territory (FCT) have concluded with a common resolution that the NEC of the union should declare a total, indefinite and comprehensive strike. 
The congresses are being held across the various universities ahead of Sunday's meeting of NEC where a decision on suspension or continuation of the strike will be taken based on accumulation of the positions of various chapters across the country. 
Between Monday and Wednesday, congresses have been held in the University of Ibadan; Obafemi Awolowo University, Ile-Ife; Ladoke Akintola University of Technology (LAUTECH), Ogbomoso; University of Ilorin, University of Abuja and the University of Lagos with members voting that the ongoing strike be rolled over into indefinite strike. 
At the various congresses, the ASUU members considered the offer of the Federal Government, which they described as a far cry from the proposed agreement submitted to the government by the Nimi Briggs-led committee.