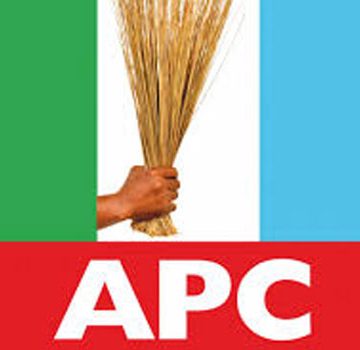 THE Foundation for Human Rights and anti-corruption Crusaders (FOHURAC) has described the sudden recommendation of the All Progressives Congress (APC) Restructuring Committee as ill-timed.
National President, FOHURAC, Alaowei Cleric, Esq., made the observation on Thursday in Warri, Delta State.
He acknowledged that though the recommendations were in line with the yearnings of Nigerians, the current interest shown by the APC was best a smokescreen to deceive Nigerians to return it into power come 2019.
The statement issued by the group reads thus:"The recommendations of the APC Committee on restructuring, devolution of power and resource control though condemnable is ill-timed.
ALSO READ: OBJ's special statement
While its recommendations are the yearnings of the majority of Nigerians, it came at the wrong time to propose the restructuring of the Country which may probably end up as a political campaign strategist.
The APC Government had all the ample opportunities to restructure the Country as it promised Nigerians through its 2015 Campaign Manifestoes but waved it aside due to ethno-religious sentiments.
Only recently at the new year day broadcast on the 1st of January this year, President Buhari said Nigeria's problem is a process and not structure.
Also the Vice President, Prof. Yemi Osinbajo said those agitating for restructuring are jobless Nigerians. The position of the Government on restructuring is quite different from the recommendations of Gov. El-Rufai led-APC Committee on restructuring who also once referred the proponents of restructuring as political opportunists.
One thing Nigerians need to know about the APC's attempt to relaunch its lost grace through this restructuring abracadabra is that the said recommendations are just a report of Committee.
The Party as a whole has not adopted them as its position. The chances of the APC accepting the recommendations are just 50%. Also, the Party will not take any step to adopt them until its Notional Convention which is slated to hold sometime in April this year.
How is it then becomes tenable for the recommendations to be sent to the National Assembly early enough for legislative backing?
We have nothing to celebrate the recommendations because there is nothing concrete to show that Buhari will accept them anytime soon.
We viewed the whole gamut as a political gimmick, ostensibly to campaign for the vote in 2019.
In our critical analysis of the recommendations, we discovered that the APC's report on the controversial restructuring is just a duplication of 2014 national conference report.
The Party only want to take the glory of Former President Goodluck Jonathan, after Buhari earlier rejected the report.
We are of the opinion that instead of the APC to waste its time in rehearsing the 2014 national dialogue report, why not just advice Buhari to send the Confab Report to the National Assembly?
The agitation for restructuring is a serious business and thus, it should not be trivialised as an instrument of image laundering.
With or without this APC ill-timed recommendation for restructuring, Nigerians will force the hand of the Government to do what will guarantee the continued survival of the Country as a corporate entity."