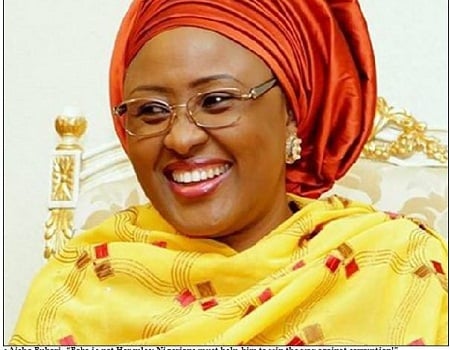 WIFE of the President, Mrs Aisha Buhari, has inaugurated the Aisha Buhari Integrated School for Nomadic Community in Maiduguri.
The school, which was built and equipped by the Gov. Kashim Shettima, is meant to provide an atmosphere conducive for learning to the children of nomads.
The school was named after Aisha Buhari by the Borno Government in appreciation of her efforts towards providing humanitarian services to the victims of insurgency in the State.
While inaugurating the school, the wife of the president expressed optimism that the school would provide a good atmosphere for learning.
Mrs Buhari also expressed the hope that the school would go a long way in ensuring a better future for the girl child, especially the children of the nomadic families.
ALSO READ: NANS lauds Buhari for assenting to NOUN amendment Act
The News Agency of Nigeria, NAN reports that the school, which commenced operation on October 15, 2015, has 24 classrooms with 525 students.
NAN also reports that the nomadic school was established by the Borno Government to cater for the educational needs of children of Hanagamba, Mbororoji and Fulani ethnic groups who were displaced by the activities of insurgents in their various communities.
During the visit, the wife of the president also inaugurated the Model Orphanage Integrated School built by the wife of Borno Governor, Mrs Nana Shettima, for orphans whose parents died due to the activities of insurgents in the state.
While in Maiduguri, Mrs Buhari also visited the Government Girls College where she inaugurated a newly constructed two-storey building of eighteen classrooms.
Aisha has ended her working visit with the inspection of the Orphanage Centre being built by the Aisha Buhari Foundation.
She had since returned to Abuja