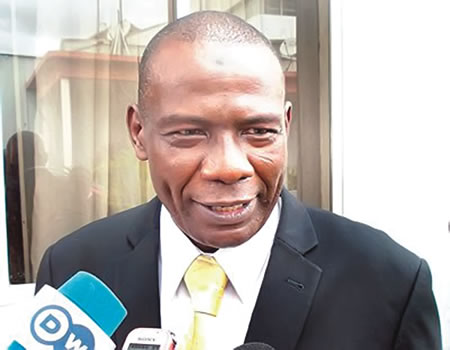 The Association of Bureaux De Change Operators of Nigeria (ABCON) has advised the Central Bank of Nigeria (CBN) to enhance security surveillance at the borders to checkmate illegal cash movement that has dire consequences on naira's stability.
The association also wants the apex bank to ensure that ongoing recovery of the naira against dollar is sustained.
In a statement released on Sunday, ABCON President, Aminu Gwadabe, said the CBN should review BDCs dollar buying rate downwards from N360 to N350/$1.
Gwadabe said the standard/average trade margin for BDCs across the world is 12 per cent and reviewing the rate to N350/$1 is less than three per cent for Nigerian operators.
"The CBN should be proactive enough to quickly review the BDC buying rate so as to bring the foreign exchange transfer rate down and boost market stability. The BDC rate should be brought down to N350/$1 for now and see the positive impact on the local currency," he said.
Gwadabe said the rate challenges faced by BDCs, if not checked, would trigger a liquidity crisis that may derail the ongoing recovery of the naira against the dollar. He said the BDCs will continue to support CBN's determination to achieve exchange rate stability, and strengthen the value of the local currency.
He said downward review of the BDCs rate is critical at present, as it will keep BDCs afloat to meet increasing forex demand at the retail end of the market. "For now, the parallel market operators are taking over our business because BDCs rates and their selling rates are the same and this needs to change," he said.
He also called on the CBN to increase the volume of Personal Travel Allowances (PTAs) from $4,000 to $8,000; Business Travel Allowances (BTAs) from $5,000 to $10,000; school fees from $5,000 to $20,000 and medicals from $5,000 to $15,000 quarterly to deepen liquidity in the market.