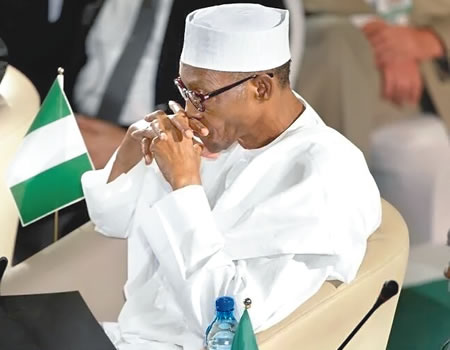 Chairman, Senate Committee on Public Accounts, Senator Matthew Urhoghide, has said President Muhammadu Buhari's unilateral decision to pay the sum of $496m for the purchase of military aircraft amounted to undermining the National Assembly.
Senator Urhoghide, representing Edo South Senatorial District, stated this in an interview with journalists at his residence.
He was held hostage for over 30 minutes by hoodlums at the airport, even in the presence of the Edo State governor, Godwin Obaseki.
He noted that though the president's purpose was noble because of the security challenges facing the country, due procedure was not followed to justify his action.
He said: "If anyone is pretending as if nothing has been done, the person should go to Section 80, Subsection 1,2,3,4, which clearly states that any violation of the Constitution by elective patrimony, that is consented on fund, is an impeachable offence.
"It must be appropriated by the National Assembly. No kobo should be spent without appropriation from the National Assembly.
"So, if the president made a payment, and he did not get appropriation from the National Assembly, it is a violation.
"It is a shame at this time of our political development, when, of course, other nations are moving in the right direction, with the type of representation the 8th Assembly has given since 2015, people can still be harassed.
"Incidentally, it happened in the very presence of the state governor, Godwin Obaseki, at the Benin Airport. The Commissioner of Police was there, including the commander of the airport in Benin, Air Commodore Shobande; they were there and saw everything.
"When a boy threw away my hat, they saw it. I was assuming and still assume that the governor did not see it. It is a shame on the state that, as an elected Senator, I was humiliated in the presence of the governor."