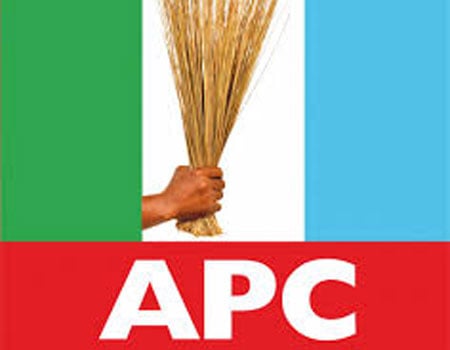 Despite the large number of aspirants seeking the ticket of the Ekiti State chapter of All Progressives Congress (APC) for  the May 7, 2018 governorship poll no attempt was made to prune the number at last Thursday's meeting of the contestants with the APC national leader, Senator Bola Ahmed Tinubu, Sunday Tribune has learnt.
About 34 aspirants are  jostling for the ticket of the APC in the state.
Mr Ayodele Fayose, the incumbent, who belongs to the Peoples Democratic Party (PDP), will be completing his tenure this year.
Tinubu, who initiated the meeting, met  24 of the aspirants, including the Minister of Solid Minerals and Steel Development, Dr. Kayode Fayemi, at the old State House, Marina.
A  former interim national chairman of APC, Chief Bisi Akande, was also in attendance at the parley held behind closed doors, where the aspirants pledged  to cooperate with one another, and asked the party leadership for a peaceful, free and fair primary election.
A source, who spoke on condition of anonymity, said the South-West leadership of the party might have a team of observers at the primary to ensure its credibility.
According to the source, the leaders did not direct any of the aspirants to withdraw from the race to prune the number, because of the fact that two former governors. Fayemi and  Segun Oni were in the race.
"I want to believe that the reason the meeting did not ask any of them to step down from the race could have been because of the involvement of the two former governors, Oni and Fayemi. Now, who would you say should step down for the other?'' the source queried.
The source added that no aspirant was endorsed, as what the meeting agreed on was that all the aspirants should go out to work and that whoever was picked as the party's candidate would be fully supported to win in July 2018.
However,  Sunday Tribune also gathered that it was also resolved  that once the party's candidate emerged, none of the aspirants should dump APC for another party to realise his ambition, with an assurance all of them would be offered positions to enable them to make their contributions to the state in particular and Nigeria in general.
"Between the two of us, close to the day of the primary election or even on the day of primary, some contestants would naturally step down for one reason or another and then ask their delegates to support whoever they think has the prospect of winning the race. This they would do easily once they see the trend of events.
"And don't forget that some are in the race, not purposely to become the next governor of the the state, but because they already have in mind to step down for their preffered candidate close to the party primary election,'' another source said.