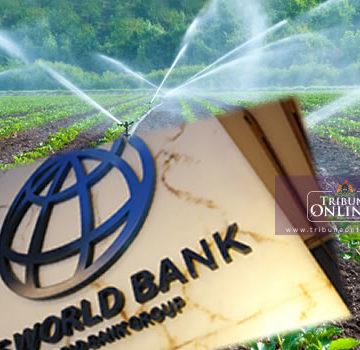 The World Bank team on State Education Investment Project (SEPIP) has commended Ekiti State government for prudent management of SEPIP fund to achieve what it described as "the superlative improvement recorded in the education sector in the last two academic sessions."
The Team Task Leader of SEPIP in Nigeria, Dr. Tunde Adekola, in the company of other members of the team gave the commendation during a courtesy visit to the Deputy Governor, Professor Kolapo Olusola, in his office.
Adekola, who said the World Bank SEPIP Team was in Ekiti to monitor and assess the project, pointed out that the World Bank was satisfied with the level of implementation in the state.
He disclosed that "with the judicious use of the SEPIP fund and the exceptional achievement the state has recorded in educational development recently, the SEPIP project which ought to end in Ekiti State by December 2017 has been extended by two years."
The Team Task Leader advised the state to access the available $67 million with the World Bank to further develop its education projects before the expiration of the two year extension.
He charged the government to access as much as it could and utilise the fund as expected before the rigorous political and electioneering activities commences in the state in March, 2018.
The Senior Education Specialist Consultant of the World Bank, Ms Thanh Nai, corroborated that the records of students' performance in the last two consecutive years had justified the huge investment of the World Bank in the education sector in Ekiti State and commended the state for making judicious use of the fund to achieve desired results in the sector.
In his response, Professor Olusola recalled that the state of education at the inception of Governor Ayodele Fayose's administration in October 2014 was nothing to write home about as students' performance was terrible and teachers' morale was at its lowest ebb because their allowances were in arrears of over N400 million.
He explained that school infrastructure were also in sympathetic condition while the state's average performance was below 20 per cent.
He stressed that it was the pro-activeness of Governor Fayose and his passion for education development which prompted him to access bank credit facility to pay off the arrears of teachers allowances to boost their morale and motivate them to work for improved performance.
Olusola assured the team that the state would not hesitate to access the World Bank grant within the time frame for the benefit of Ekiti people, adding that legacy projects and policies of the present administration in education sector would be expanded and sustained by the state if the administration is allow to continue after 2018.
---
---