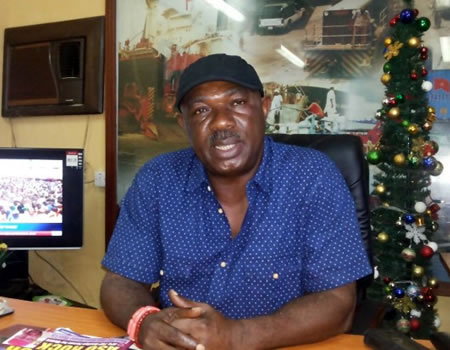 THE National Chairman of New Nigerian People's Party (NNPP), Dr Aniebonam Boniface has said the party did not join the Coalition of United Political Parties is because the party (NNPP) is an old party which can embark on electoral processes and win elections.
He also states that the NNPP is as old as the People's Democratic Party, and as such can stand on its own as a political party.
Addressing journalists after meeting with Governorship aspirants from Bauchi State, Boniface said the party was ready to conduct a free and fair primary for the upcoming 2019 general election.
"It is a tactical meeting, this is a meeting that has to do with Bauchi contestants under New Nigeria People's Party, we are the party to beat in Bauchi State come next year, so we are putting our minds together to ensure we run a free primary election that will bring about who should be our leader in Bauchi State, somebody who will be able to give us a result with a success story as it is now in Bauchi State".
Furthermore, he said, "the NNPP is not a new political party, is as old as the People's Democratic Party (PDP), just recently we saw about 34 political parties allegedly in coalition with PDP, we don't have time for such, this is a different party completely".
When asked if the party would field a candidate for the 2019 Presidential election, he said: "Buhari is the President of the Federal Republic of Nigeria, he is our leader for today, when we get to that level we will cross the bridge".
ALSO READ: 2019: PDP, R-APC, SDP, 36 other parties sign MoU to oust Buhari, adopt CUPP as working name
"We are proactive, we are doing what we are supposed to do to win the election, the name alone will tell you where we are coming from, every Nigerian today is looking towards a new Nigeria, and you can't get to that other than going through a political platform which is NNPP".
On security, the NNPP, National Chairman said "every Nigerian know that the issue of security is not the best, and I do know that the administration is doing the best it can do and it has to be collective, we all have a role to play, because those criminals are living with us, if you see something, you say something and that's how you can add value to a greater Nigeria".
ALSO READ: ADP disowns PDP-led coalition