Why I have soft spot for orphans and motherless children —Funmi Bankole, coordinator, Kidscon
Funmi Bankole is an architect and the coordinator of Kidscon Multicreation, an organisation that supports and celebrates brilliant indigent students. In this interview by TAYO GESINDE, she speaks about her passion for children and why she will be hosting students from 150 primary and secondary schools in Ibadan on December 11, 2019.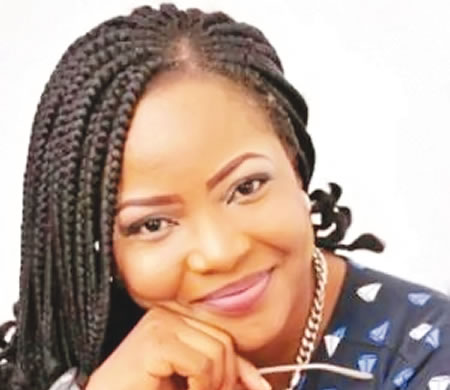 When and how did Kidscon start?
A friend, Prince Dapo Ajibade, walked up to me one day and asked me how we could celebrate children and how I would feel if I could bring 1000 children together under one roof. I felt so excited about the idea and started thinking about it. After a while, it occurred to me that while growing up, whenever adult wanted to celebrate children, they would take them to the stadium to march under the scorching sun and at the end of the day, we would get home and take paracetamol. I thought of the different ways that people celebrate children around the world that are better than the way we celebrate children in Nigeria.  So, that was what gave birth to Kidscon seven years ago in Ondo State. Our aims and objectives are; to build a better future for our children, to bridge the gap between the private and public schools.  It  is also  about celebrating students and bringing out their talents. We go round the states once a year to celebrate them. Many children are academically brilliant but indigent so we give them scholarships. From Ondo State, we have now moved to four states. We have been to Lagos and Ekiti and we are having the maiden edition in Oyo State on Wednesday at Genesis Event Centre, Challenge, Ibadan, Oyo State.
What were some of the challenges you faced when you started?
The challenge we had and we are still having is sponsorship. When we approached some people, they would say this is a good initiative and would promise to support us financially but at the end of the day, nothing usually comes from such promises. Sourcing for funds has been a  bit difficult because it is not yet a registered NGO so it is majorly through personal funding. However, some people who have passion for children support me with cash and some companies too support us by giving us their products to give the children.
How many students have you given scholarships to?
We started the scholarship last year for motherless  children and orphans. I have soft spot for orphans, motherless and fatherless children. We have 20 orphans in secondary schools that we are taking care of now. I believe when we get more sponsors and support, we will be able to do more. We also have students at the university that we are supporting. By next year, we hope to give more scholarships.
What should Oyo children expect at the event?
I thank God for how far He has helped us. I feel so excited and encouraged by their support. It is going to be an exciting time for the children. There will be competition among children. The theme of the programme is  'Obedience is key.' The first three schools will get prizes. Apart from competing, the children will also have the opportunity to interact with each other and have fun. We are talking to the wife of the Oyo State governor, Mrs Tamunominini Makinde to attend the event and we have companies that want to partner with us. We hope she would be able to come so that the children can see her and associate with her. We also hope that the state can support us. It is because we don't have enough fund that we are inviting between 100 and 150 from public and private schools in Ibadan  If we have enough fund we would have invited 300 schools from all the local government areas in Oyo State and not just schools in Ibadan alone. It is usually a day event, I make sure that they eat snacks and food, drink and also take gifts home. If the state can partner with us, it will be more elaborate.
In Nigeria, it is believed that the major reason people start NGOs and other initiatives like this is just to make a profit, what do you have to say about this?
I am not making money, rather I am spending my money. Kidscon is not yet a non-governmental organisation (we are still working on getting it registered as one) so, we don't have access to grants. It is something I am passionate about.
How have you been combining architecture and running Kidscon with the home front?
It has not been easy but God has been very good to me. Thank God for a supportive husband. He believes in the vision and that helps a lot. He is always there for me. My children are grown up and have gone to school so that gives me more time to pursue my passion.
Where do you see Kidscon in five years?
In five years time, I pray Kidscon would have gone round the 36 states in Nigeria and neighbouring countries like Ghana, Togo and so on.
Working with children, what do you think are the challenges that they face and how can the society help them?
One thing about children is that they watch and copy adults. That is why everybody needs to be careful. Whatever you don't want them to imitate don't do. Also, when children know you have good intentions towards them, whatever you ask them to do, they will do it.
What advice do you have for parents?
Parents should take good care of their children. Bring them up in the way of the Lord. I also want to tell them to bring their children to the Kidscon event. I can assure them that they are going to have a good time. Schools should also bring their students to the event.