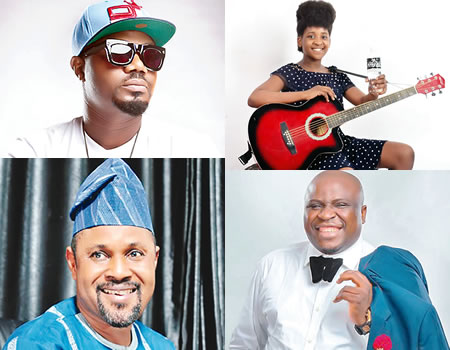 As Nigerians celebrate the country's 57th independece anniversary today, SEGUN ADEBAYO and SEYI SOKOYA speak with Nigerian celebrities in entertainment, whose industry has contributed significantly to the growth of the economy in the last few years. They shared their views on the state of the nation and hopes for a better and peaceful country.
SEGUN ARINZE: I wish Nigerians and Nigeria happy independence anniversary and I pray that we will continue to grow stronger, despite the mirage of challenges we may have to go through to get to things right. I believe that as the pride of Africa because I don't want to use the word giant because there are no giants anymore. Government should fix the country so that Nigerians in the Diaspora can come back home to help develop the country and make it a safer place for the citizenry. I am very certain that with the right structure and God-fearing people at the helms of affairs, Nigeria will be great again. We will come out stronger. On the entertainment industry, I believe we have to work hand in hand to fight the issue of copyright infringement frontally. The industry is growing in a big way. We are getting bigger as we need more cinemas. For me, I will say so far so good.
Jide Kosoko: We are yet to get there, but we have to keep trying and believing in ourselves as a people that we can fix this country. The entertainment industry is growing fast and bigger. The challenges are enormous and the government is working hard to put the country in shape, despite the drums of war and unrest here and there. I think we have to be ready to get it right and work hard to make sure that we return the country to the path of prosperity. The entertainment industry has continued to evolve. We all can see the growth in the quality of jobs we turn out. The level of work we do to make sure things get better and the support we get from the government has been very encouraging but we need more support, funding and structures that would see that things are done the proper way.
Charly Boy: For many years, we have complained bitterly about the systemic failure that has grounded this country to a halt. It is sad that we are where we are today, despite the enormous natural resources that we are blessed with. I feel very weak that people are not talking about the rot in our political class. Nigerian youths have to get their acts together and take their future in their hands, because nobody is going to give it to them on a platter of gold. If you are waiting for the government to change this country, you are joking because these politicians are selfish. I am happy that Nigerian youths are beginning to think out of the box. I have seen a number of them rising up to put their lives on track. We have come a long way to remain on the same spot for years. I just hope that the youths will wake up and do the needful.
Daddy Showkey: We have witnessed a lot of growth in the last 57 years, especially in the entertainment sector. It is not a hidden fact that the entertainment industry is the biggest employer of labour. Many youths would have been wandering about without a clear purpose for their lives, but the industry has done so much for us a people. The social media has also helped in taking our songs to every part of the world. That, for me, is a major progress that you can't write off. We may not be there yet, but we are surely moving ahead as we are not where we used to be some 10 years back and we will not be on this same spot in the next 10 years. The Independence Day celebration is good. I feel proud to be a Nigerian and I will continue to work hard to make sure that the entertainment industry continues to grow stronger.
DJ Jimmy Jatt: Nigeria is our country. It is our hope that everything will get better. The economy will be better. The leadership will get it right and the people will be happy and better for it. Let me make it clear that this country would have exploded but for the entertainment industry. The Nigerian music has taken the world by storm. We now conquer with our materials. This was not happening before but it has since changed. No matter what, the country will survive and the people will prosper. I am proud of the country. I know we will get there if we support whoever is in power. We should stop the blame game and focus on how to move the country forward.
Hilda Dokubo: We are grateful for Nigeria. We are grateful for our existence. We are happy that we are still united despite the problems we are going through as a people. We have every reason to celebrate, because this year has been very traumatic for this country. Take a look at the happenings since the beginning of this year, you would realise that we are a very lucky country that is absolutely loved by God. Many expected that this country would have gone up in flames, but we are still here standing tall. It has not been easy but we will pull through together. Breaking up, for me, is not the solution. We should stick together and build the country. On the entertainment industry, I am very happy.
Funke Adesiyan: I am happy because we have been able to build a multibillion naira industry without the help of anyone. That being said, we the practitioners have become the biggest ambassadors of this country. Every where we go, people know we are from Nigeria. They know we are very industrious and hard working. All these things are what make us great people. Some people may not believe in Nigeria, but I know that we will overcome all our troubles very soon.
Koffi Comedian: I wish everybody well and I pray that we don't break up the country. We all have been working to put food on our table. It may not be easy, but we are coping and surviving. I pray things get better for us.
Harrysong: I congratulate Nigerians on this celebration of the country's 57th Independence anniversary. We have come a long way together and we have to thank God for sparing our lives till this moment. I wish we all put our issues behind us and embrace peace at all cost because nobody is actually ready to witness the other side of peace. There are many shows lined up for the celebration and I will be performing on different stages to thrill my people and let them feel love. Peace is better than war.
Sahid Balogun: Congratulations to Nigerians within and outside the country. Congratulations to those who fought for the Nigerian dream. I feel very proud to be a Nigerian at this point in my life because there are many things to be thankful for. We will be working all through the weekend and even till next week, but no matter how busy we get, we should spend some time to reflect on our togetherness that is being threatened from different quarters in the last few months. I pray Nigeria remains one big entity that will give the people what they have craved for years- good governance.
Ramsey Nouah: Grateful for the achievements we have had over the years. We know it has not been easy but we are getting there gradually. The entertainment industry has grown and we are proud of its success because we are also the success stories. Let's keep building on what we have started.
Gbenga Adeyinka: We are thankful for the unity of the country. I know some people have been skeptical about out oneness but I am sure we will pull through. The entertainment industry is growing very fast. We have seen how big it can get and that is why many people are rushing into the game to have a bite of the big cake. It is a big industry that is very accommodating but we have to do things the right way. I wish Nigerians a happy independence anniversary.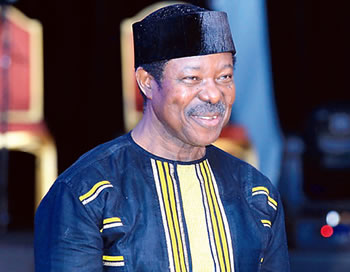 King Sunny Ade: It is absolutely to the grace of God and the efforts of pioneer musicians that Nigeria's music scene ranks among the best in the world. We should give kudos to such great artistes like the Late Rex Lawson, I.K Dairo, Bobby Benson, Eddy Okonta, Roy Chicago and of course the greatest of them – Fela Anikulapo. Myself and Chief Ebenezer Obey came after them to put more vibrancy to the pioneer efforts and I am particularly happy that Fela Anikulapo and King Sunny Ade revolutionised Africa's cultural music around the world. It is equally notable that the youths have not disappointed us. The Hip-Hop artistes are fantastic, they are doing well along with their counterparts in the world. Personally, I believe Nigeria has proved its worth globally in the entertainment industry, also particularly with the fast-growing Nollywood industry. Today, both Nigerian hip-hop music and Nollywood are ranked the second best in the world as a result of our pioneer efforts and the platform we created for the industry. What should be the concern of Nigerians is that if our works are dominating African scene and the world, what is the benefit to the artistes and the Nigerian government? The issue demands serious attention.
Clement Ige: (Journalist and Consultant)
Our age group grew up with the Nigerian music industry in the last 50 years, from the assembly of crude instruments by musical outfits to the present modern and standard level of money spinning branches of the Nigerian entertainment world. Today, you have juju, fuji, hip-hop artistes, comedians and Nollywood actors and actresses. I think the present global standard of the industry is achieved by individual struggles to the top by the pioneers but it turned out to be a collective achievement. The environment of the South-West also played an important role in this development, particularly Lagos and Ibadan. The bubbling life of these two cities actually promoted the entertainment industry. While Victor Olaiya, Bobby Benson and thereafter King Sunny Ade and Commander Obey were making waves in Lagos, Eddy Okonta and Idowu Animasaun were the toasts in Ibadan. Pioneers of comedy were mostly based in Ibadan with Baba Sala's relocation to Ibadan from Lagos. He was later joined by Ajimajasan, Papalolo and others. Notably, however, the late Fela Anikulapo and King Sunny Ade promoted Nigerian music to the world. Fela was already a giant known all over the world. KSA followed the same platform when Island Records signed him in 1982 to replace legendary Bob Marley. To analysts, the entertainment industry is still a goldmine, but it suffers a great neglect by successive governments. For instance, Nigeria has the highest cases of piracy. I am also concerned by lack of depth in the lyrics of the hip-hop artistes, although we must also give it to them that they are struggling to be at par with their counterparts around the world. The present government can do better by shifting their focus on the industry.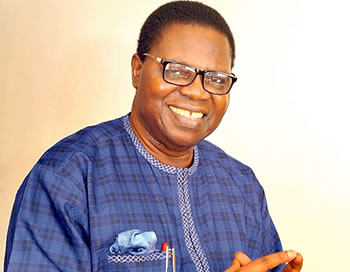 Evangelist Ebenezer Obey-Fabiyi: It is my delight that we are witnessing the development of Nigeria and I want to congratulate all Nigerians as we celebrate. I think this is an opportunity for us to come together to have a new beginning.
We have seen all that we have passed through to a large extent. To be candid, we are not where we are supposed to be as a nation as where we have found ourselves presently is not good for us. We need to have a balance to achieve a great Nigeria of equity and justice, which will give room for peace and unity.
I believe if we are able to achieve this, ethnic problem and other challenges facing the country would become a history. It is also possible to have the masses at heart and care for.
Importantly, it is not ideal for Nigeria to divide at this time, rather, we shouldspeak in one voice to promote the unity of the country.
Thank God we have a lot of talents today, but it is still not as the olden days. In fact, the technological advancement, which is supposed to be an addition to today's industry, is being hampered by piracy and other challenges, especially for the artistes. However, despite all the challenges, the entertainment industry is still doing better compared to other countries, even the advanced world, but we can still improve our record.
Benjamin Atomode, Lord Bishop
We thank God for his mercies over us as a nation. Despite our diversity in culture, God has kept us as one. We must know that we are making progress as a nation in the right direction. Nigeria is great and we will overcome every obstacle to our greatness. The only constant thing in life is change. The music industry has experienced drastic change. The Nigerian music  is now generally accepted not only in this country, but all over the world. We have a place in the world when it comes to music. I don't want to go into details, but we are a voice and force to reckon with in the world of music. However, we must give full commitment to the development of the music industry, just like we have so much commitment for the development of agriculture. We must also appreciate that our industry is a competitive one and thus, the need proper regulation. We must take the issue of piracy serious and nip it to the board once and for all.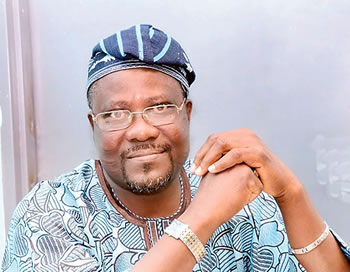 Sunday Omobolanle, Papi Luwe:
I am confident that everything will be alright. It is sad that things have gone bad beyond. Thank God for the emergence of President Muhammadu  Buhari, who has been exposing the corrupt dealings being perpetrated by the top echelon.
Though things have been though, I believe we will overcome with time. For me, there is nothing to celebrate about. It is normal to celebrate independence, but we must be realistic. People are really suffering. Personally, I am appalled at the situation of the country.
We all need to stand and collectively fight for our total liberation.
The truth must be told. The theatre industry is sharing same problem with Nigeria. We know what it takes to produce a film back then, but the situation is worse these days. Piracy has killed film production for film makers. We stakeholders now need to be very careful.
The present poor condition of the economy is also affecting theatre practitioners too. I want us to remain focus and refuse to settle for the less, because the industry will soon experience a tremendous development.
You May Also Like:
My mother told me I would be king —Ogiyan of Ejigbo