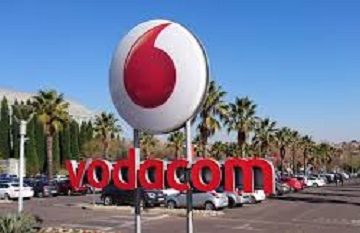 Vodacom Business Nigeria was honoured with four awards at the prestigious 2018 Nigeria Technology Innovation and Telecoms Awards last weekend.
The industry celebration, organised by the Association of Telecommunications Companies of Nigeria (ATCON), aims to recognise organisations and individuals at the forefront of technological advancement and innovation in the Telecoms industry.
Vodacom Business Nigeria was recognised as Enterprise Solution Provider of the year, IoT Solutions Provider of the year for the second consecutive year and as Managed Service Provider of the year. For the company's stellar performance in providing optimum services for its customers both locally and internationally, it also received the coveted Telecom Business of the Year award.
Speaking at the event, Mr Lanre Kolade, Managing Director, Vodacom Business Nigeria said: "We are honoured to accept the awards. Opportunities such as these remind us of the importance to go beyond just providing a service to clients. We aim to collaborate and enable large and small businesses with specific problem-solving solutions that make the lives and businesses of our customers more efficient and ultimately more profitable.
Our gratitude goes to these customers whose businesses are at the epicentre of the development of the Nigerian economy and look forward to exploring opportunities in the future."
Vodacom Business Nigeria is taking the lead in the telecoms industry by providing tailor-made solutions that maximise productivity regardless of location. We ensure businesses are confidently connected.
According to Kolade: "As the world progresses further into the digital age and people and services expand across borders, the need for a reliable end to end managed network service becomes invaluable. Our managed services provide the same high level of comfort for global businesses with reach across different territories as it does for new startup businesses with partners and stakeholders on different continents."
These accolades follow a long-standing track record that Vodacom Business Nigeria has developed in the market over time, delivering superior enterprise-grade Connectivity Solutions, Cloud and Hosted Services, Enterprise Voice Solution and Internet of Things to business in Nigeria.