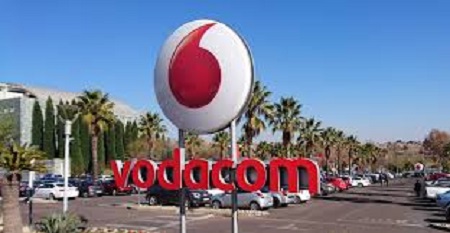 ONCE again this year, Vodacom Business Nigeria has been honoured with three major accolades at the Beacon of ICT (BoICT) Awards 2018.
Adding to the list of accolades, Vodacom, received awards for Enterprise Solutions Provider of the Year, an award conferred on the company consistently since 2013; Internet of Things (IoT) Focused Company, owing to its pioneering and visionary endeavours in this area in the past two years.
A third award was also given to Vodacom for Enterprise Broadband Services Provider of the year.
The BoICT award is a merit-based celebration organised by Nigeria's leading technology publication, Nigeria CommunicationsWeek, which aims to recognise outstanding contributions to the growth and development of ICT in Nigeria.
This year, over two million readers of Nigeria CommunicationsWeek voted in different categories and Vodacom emerging as the clear winners in the three categories; Enterprise Solutions Provider of the Year, Internet of Things Focused Company and Enterprise Broadband Services Provider of the Year, a new category introduced this year.
Speaking at the Beacon of ICT Award Ceremony, which took place in Lagos at the Eko Hotel & Suites, Victoria Island recently, Managing Director for Vodacom Business Nigeria, Lanre Kolade said: "Winning these three awards elicits two very distinct emotions today, pride and humility.
ALSO READ: The race for 9mobile
Pride in the achievements of our dynamic and tenacious team over the years, and humility because we would be nowhere without our customers who continue to trust us to meet their total communications needs and keep them connected 24/7."
Kolade said: "These awards are an affirmation of our diligence and commitment to delivering the highest quality enterprise-grade total communications solutions in the industry.
We assure our customers that we will not relent in our pursuit of innovative technological solutions that accelerate business growth and profitability, with unwavering determination to turn their w into solutions."