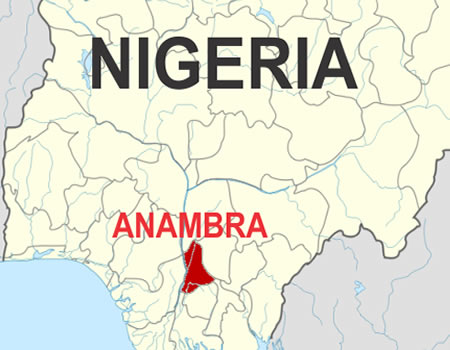 THE Anambra State Commissioner for Trade, Commerce and Wealth Creation, Dr Christian Madubuko, says his Ministry will not back down until the state is rid-off those who syphoned government revenues into their private pockets.
Dr Madubuko stated this in Awka while giving details of the arrest of a group extorting money from unsuspecting road users by the Task Force Unit Of Ministry.
He explained that the exercise was a routine measure by the Ministry towards ensuring that only agents with appropriate government license and unquestionable repute are carrying out the duty.
ALSO READ: UPDATE: Buhari bans 50 high profile Nigerians on watch list from travelling
Dr Madubuko who said the two offenders nabbed along Amansea- Onitsha expressway, are not working for the government and have been operating with fake documents bearing the signatures of top government appointees.
The Commissioner who described the act as criminal, said the government was poised to ending the activities of illegal revenue collectors in the various parts of the state and warned those licensed by the government to operate within specified guidelines, warning that those whose unfriendly and questionable conducts are reported would be stripped of their authorization papers and dealt with appropriately.
The suspects, Mr Uchenna Ike from Ezeagu, in Enugu State and Mr. Samuel Ogechi from Iyi-Okpara, in Nkanu West Local Government Area, also of Enugu State, who said they were doing "road maintenance and haulage" at the Amansea area, disclosed that they make an average sum of three thousand Naira daily, part of which they give to their boss, one Mr Jekwu Okafor.
They said the government is unaware of their activities as the toll they collect from road users are purely for their pockets, while the receipts and documents they have been operating with are fakes.
The suspects, according to the Commissioner would be immediately charged to revenue court.