Developing skills as a trader is an ongoing process, whether you're a veteran investor or a newcomer to the industry. Learning to spot patterns in market movements and identifying the right time to make a move are abilities that a trader is constantly honing, although a more experienced trader naturally has a more intuitive understanding. A beginner should, therefore, look to give themselves every possible advantage when starting out in the world of trading.
Before diving into the ins and outs of trading, a wannabe trader should ensure that they are using a platform that meets all their needs. Here are the big questions that you should consider ahead of selecting an online trading platform.
Is the broker regulated?
There's an easy response if the answer to this question is a 'no': rule out this broker immediately! If your broker isn't regulated by the appropriate authorities, then you run the risk of your personal data being compromised. A licensed broker is legally bound to keep your funds secure, so don't take any chances by registering with an unlicensed platform.
Does a broker's license cover my area?
Verify that a broker's license covers operations in your region. Many trading platforms are accessible on several continents, but you should take the time to ensure that your country is included within its legal remit.
How can I deposit and withdraw funds?
Depositing and withdrawing funds should be a seamless and stress-free process. Some brokers will permit you to deposit and withdraw via PayPal or a range of e-wallets, alongside the more common options of debit cards and bank transfers. If you have a preferred method of transferring funds, ensure that it is available at your chosen trading platform. Also, check if the broker will levy extra charges for certain methods of moving money.
Is there 24-hour customer support?
The beauty of forex markets is that they run 24 hours a day, which means that individuals have the freedom to fit their trading hours into their daily routine. If you plan on trading at more unconventional hours, prioritize a broker that will offer customer support all day long. Ideally, you'll never have to use it, but the contingency is appreciated in the fast-changing world of forex trading.
Are my preferred markets available?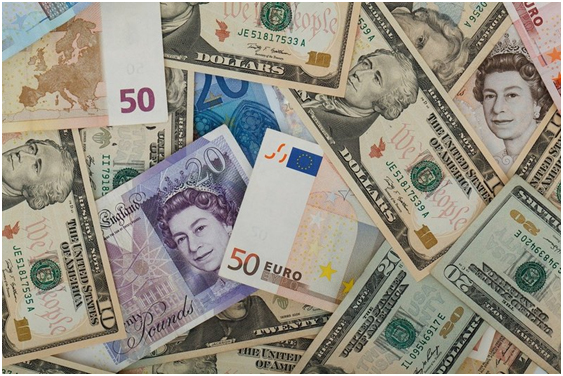 Almost every online trading platform will offer the major currency pairs, such as GBP/USD, EUR/USD, and USD/JPY. However, you may have a niche currency pair in mind as your primary trading focus, so verify that your broker can facilitate trades on that pair before signing up. A less commonly traded currency pair will consequently have less liquidity, but you may appreciate having plenty of markets at your fingertips.
How does the trading platform operate?
Signing up for a demo account may help you determine which platform you find the easiest to use and best suited to your trading needs. Many platforms will permit you to set up automated trades, executed by the platform once certain conditions are met. Others will require manual intervention for each trade, so evaluate the range of technical services on offer when you compare trading platforms. Some prefer the hands-on approach, while other traders may be keen to take guidance from trading robots.
What commission is charged by the trading platform?
A broker's commission usually takes the form of a percentage of the spread on a currency pair, which is the range between the bid and the ask price. While it is inevitable that you'll have to send some money to your broker, it's natural to want to keep that figure as low as possible. However, a slightly higher commission could be worth it if a broker ticks all of your other boxes.
What does 'no commission' mean?
Some brokers will operate with an eye-catching policy of 'no commission'. This sounds too good to be true, and that's because it is. No commission usually means that a trading platform uses a wider spread of its currency pairs, which undercuts the maximum profit available on every trade that you make.
While answering these questions will help you determine which broker you can trust, there is also an element of personal preference to this process. You may access a trading platform for the first time and know straight away that it is the one for you, perhaps because you find its layout easy to navigate. However, checking the security, customer service, and rate of commission are essential parts of the process of choosing a new online trading platform.