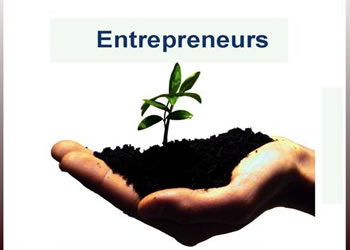 IN line with its promise to help stimulate and grow a strong and viable small and medium scale enterprises sector, Stanbic IBTC Bank, a member of Stanbic IBTC Holdings PLC, has concluded plans to host the fourth edition of its capacity building workshops across eight cities in the country.
The bank, in a release, said the rationale behind its sustaining the capacity building series, stems from its deep understanding of the important role enterprises play in providing linkages to industries, employment generation, and the enthusiastic participation by operators over the last three years since the initiative was inaugurated. Expanding the scope, reach and impact of the specialised training last year, the bank explained, is to benefit more businesses as part of its contribution to building capacity and deepening knowledge essential to business success and continuity in the sector.
Speaking on modifications made to this year's series to further drive value, enrich the training as well as the course content, Executive Director, Personal and Business Banking, Stanbic IBTC Bank, Mr Babatunde Macaulay, said the bank has engaged the services of the renowned China Europe International Business School (CEIBS), which offers a range of functional and integrative general management Executive Education programmes. "CEIBS expertise covers the core areas of international operation, advanced management, corporate governance, general management, strategy and leadership, negotiation and decision-making, innovation, organization and management, marketing, finance, and operations management. This year's workshop is therefore a unique offering by Stanbic IBTC Bank to develop and sharpen participants' business skills," Macaulay said.
He said the course content and line up of resource persons, who are experts in manpower development, have been carefully chosen to ensure participants derive maximum benefits from the seminar.
"We have streamlined the seminar course content to include essential topics such as Book Keeping and Financial Management; Operational Efficiency; Customer Experience and Relationship Management; Digital Marketing; Turning your business into an international brand, and Understanding the Nigerian Business Landscape," Macaulay said.
Macaulay added that the seminar was conceived to expose business operators to modern and innovative marketing, financial, and management skills that are useful to their business operations and which will help them to attract the necessary funding for growth.
"Our key mandate of financial intermediation ensures that we are mindful of providing the right support and solutions for individuals and businesses to achieve their goals. Stanbic IBTC boasts of highly trained and motivated staff that have expertise in enterprise financing and support."
He, however, enjoined business operators to take advantage of the seminar to build capacity that can help them manage and grow their businesses successfully. The forum is open to both Stanbic IBTC customers and other interested enterprise operators.