ONE of the recent Sundays in the University of Ibadan campus, while the majority of the town and gown were in religious centres, parties and other social functions, a small group of people gathered in one of the halls of the university's conference centre for the fourth edition of Spectator to Spectacular, with the theme 'Untold Stories' and a captivating slogan 'Fuel your dreams with insight from global leaders who succeeded despite impossible odds.'
Since 2016, the convener of the event, Olugbenga Ogunbowale, has made the event an annual ritual. Hosted every 8th of September, he uses the event to celebrate his birthday and to organise a thought-provoking symposium themed 'Spectator to Spectacular' where young leaders speak to people about leadership and other related matters. This year, he with Edem Ossai, Wuraoluwa Ayodele and Ako Eyo shared their untold stories of struggle and pain, sacrifice and self-doubt, and persistence and successes.
EFCC records over 200 arrests of `Yahoo Boys' in October alone ― Magu
Olugbenga Ogunbowale was the first to mount the stage. A Mandela Washington Fellow and an alumnus of the Leadership in Business Institute of Kellogg School of Management in the United States, he runs a digital agency called Epower and also the founder of what is fast-becoming Africa's biggest orphanage outreach called The Orphan Empowerment Society (TOES). He said from wearing patched shorts in primary school to meeting leaders like Ben Carson in the United States, his life is proof that any young person could rewrite their story and change their lives.
"Spectator to Spectacular is my way of inspiring young Nigerians to beat impossible odds and succeed," he said. "My ultimate goal is to birth a new generation of change makers and trailblazers who refuse to accept the status quo and make a massive different in the society."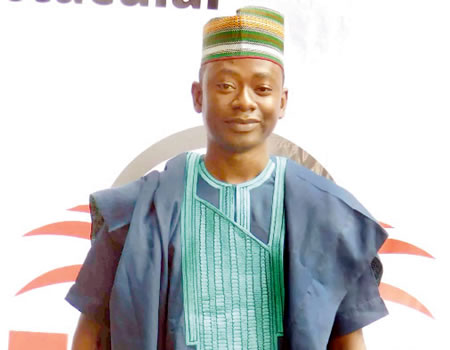 Ogunbowale stressed that before one could be a leader and change the world, they have to, first of all, change themselves and contribute to their local community. Volunteering experience and humanitarian services, he said, are important for people who are aspiring to be leaders.
"A lot of people say 'I'll make a difference, I'll make a change, when I become president.' Sorry, you're not going to be president until you start to change from yourself," he said. "The bridge between where you're now and where you're going is knowledge gap. So, don't stop reading and seeking mentors."
He told a touching story of how he applied for the Mandela Washington Fellowship four times since 2015 and could not scale through because he did not have social impact factors and the numbers to back his application. However, the story changed in 2018 when he backed his application with compelling initiatives and businesses, and he was accepted.
"My charge for you is very simple—don't give up. People may call you stupid—when Ben Carson was a child, they called him stupid, anyway. All the failures and rejection emails you are getting right now are setting you up for a comeback," he said. "A village boy like me, one rural boy like me from a tiny, forgotten community, on the world stage… That can be your story. Anything anybody has being, you can be."
Next, was Edem Ossai. A lawyer, a policy prodder, a Mandela Washington Fellow and an inaugural Obama Scholar at the University of Chicago at the United States, she is the founder and director of  Mentoring Assistance for Youths and Entrepreneurs Initiative (MAYEIN), a not-for-product, which promotes equal-opportunity education and positive youth development for children and youth across formal school and non-formal settings.
Asked who it felts to be an Obama Scholar, she said being selected for the scholarship was a culmination of the work she has been doing in education and policy space. She said the most important thing she tells people in social impact space is that they should let their validation come from people they are serving and that their sense of worthiness should come from the everyday individuals they interact with which, would one day, land them global recognition.
"Nigeria is a place where we don't recognise young people's efforts. Very few young people get recognition for the contribution they are making," she lamented. "Most people don't think Nigeria is a place they can strive and flourish, but I bet to differ."
She frowned at the fact that, in Nigeria, "labour has no market and young people don't have skill that are been demanded, and it is a challenge." On the other hand, she said, "Nigeria's prosperity is possible. If we are going to turn around the situation of our country, we need to be having a different conversation."
Ossai stressed that in the global competitive race, Nigeria is far behind, adding that policy and technology are the panacea to many of the country's challenges. She said if Nigeria is serious, it would have to rely heavily on technology space to support policy making processes with data, systems and automations. She also emphasised that education is needed to turn individuals into human capitals and to produce people with better leadership, technology and policy skills.
"Many Nigerian students lack interactions with the world and its problems. Start engaging yourselves in solving real-world problems," she charged. "Your competition is not that guy in the class who is gunning for first class. Your competition is that boy in China or that boy Germany or that lady in France who you are seeking the same job opportunities with."
Wuraoluwa Ayodele was the last person to grace the stage. Ayodele is a lawyer and Head of Chambers at Hackman & Co. Solicitors, Ibadan. A Mandela Washington Fellow, a human-rights activist, a Sustainable Development Goals enthusiast and founder of Women Safe House, she is dedicated to poverty alleviation for women and to ending gender-based violence against women and girls. She is also a member of the International Federation of Women Lawyers in Nigeria, where she collaborates to offer pro bono services to vulnerable women and children.
She spoke about how important passion is to leadership, service to humanity and almost everything one does. She emphasised that once there is passion, there is no challenge that one cannot overcome in their quest for a noble course.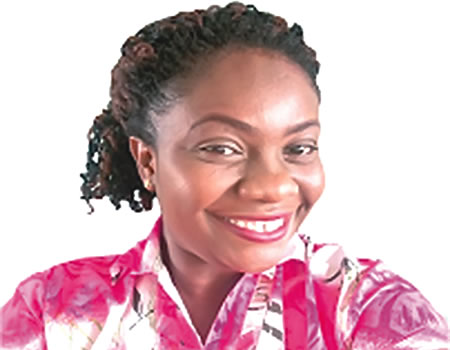 "In every challenge I face, there is an opportunity for me to learn," she said. "It is amazing how many challenges I have faced in my work, and if I wasn't passionate about what I do, I would have probably stopped doing it or dropped along the way."
On the other hand, Ayodele stated that passion is not enough. She noted that one could have passion, but would not have money and other wherewithal to facilitate or actualise that passion.
"I realise the realities of these days," she lamented. "You're done with school, you don't have a job, everybody is looking at you and asking when are you going to get a job? Are you not going to going to move out of this house? Or when are you going to get married? And you don't even have a dime."
When faced with these kinds of challenges, she said volunteering would be a panacea. She advised people with this kind of challenges to look for people, organisations or communities around them where they could volunteer their skills, gain some expertise and distinguish themselves. She stressed that people with passion but without skills are, more or less, wasting their time.
"We need to stop being on social media all the time and begin to learn skills," she advised. "There are many skills online. There are many platforms where we can learn a lot of useful things. If there's something you've passion for, learn things that'll help you actualise it. With passion and skills, nobody and nothing can stop you."
As if the load of information and inspiration Ogunbowale, Ossai and Ayodele satiated the audience with were not enough, after the event, outside the hall, some people approached them for talks, hugs, pictures and advices. Some asked how they could start their own non-governmental organisations or initiatives, others wanted to know what they could do to land themselves foreign fellowships or scholarships. In their bid to answering these questions, they almost started another seminar outside the hall.
Olugbenga Ogunbowale's aim is to use his annual Spectator to Spectacular to birth new generation of leaders and to raise all forms of entrepreneurs. "Greatness is a choice. Recording-breaking is a lifestyle. The world desperately needs leaders and change agents. You are the one you have been waiting for," he said.