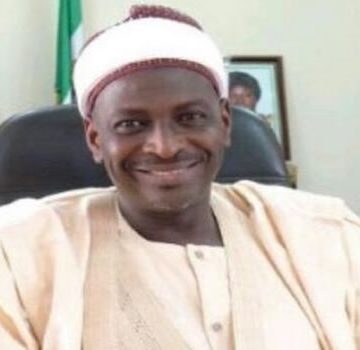 The Senate has urged the Central Bank of Nigeria (CBN) to convert lower currency notes to coins to be used side-by-side with the notes.
It also urged the apex bank to redesign the coins to carter for the highly repetitive transactions in the economy, adding that the measure would boost retail trading in the country.
This followed a motion by Sen. Mustapha Bukar (APC-Katsina) on "the non-usage of coin currencies and its negative effects on the economy."
Bukar expressed worry that although the country's currency was in notes and coins, indications were that coins were fast going out of fashion and into extinction in Nigeria.
"A survey recently conducted by experts reveals that in the early 90s, coins were in use and considered good money in Nigeria.
"But now, it is the only country in the entire West African sub-region where there is total absence of coins in the economy," he said.
He said that the development was in spite of huge budget by the CBN for sensitising Nigerians to the need to accept coins.
According to him, the transaction chains were broken as banks and customers rejected the currency, thus promoting corruption and escalating inflation to the extent of diminishing the value of the coins.
"Since the three coin denominations of 50 kobo, N1 and N2 have lost their values due to inflation, conversion of lower currency notes into coins will facilitate retail transactions in the country as in developed economies."
In his contribution, Sen. Ali Wakili (APC-Bauchi) said that if the smaller denominations were converted into coins, it would help local traders to do their best in their respective businesses.
Other lawmakers supported the motion and it was adopted through a voice vote put by the Deputy President of the Senate, Mr Ike Ekweremadu.
In his remarks, Ekweremadu urged the CBN to sanction any commercial bank that refused to collect coins from customers as deposit.