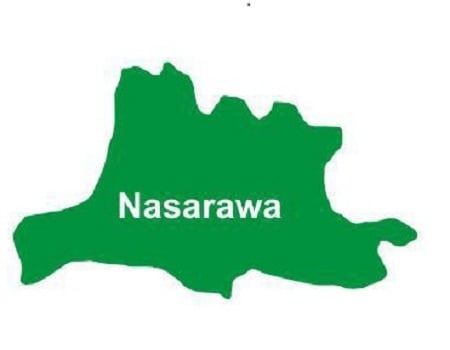 TWO thousand, seven hundred and forty-six (2746) food vendors across Nasarawa state were trained for home school feeding programme in the state.
The programme, which is one of the initiatives of president Mohammadu Buhari's administration, is aimed at providing succour to boost the health need of public schools in the state.
Alhaji Aliyu Abdulkadir, the focal person in the state made this pronouncement at Ta'al Conference Hotel, Lafia while officially declaring the programme opened.
According to him "the social investment program is a Federal Government programme in collaboration with the state and Local Government aimed at feeding our pupils in the primary school from classes 1-3.
"This encompasses our farmers, our food vendors and some people who would be recruited to cook for the children. That is to say, from those that produce the foodstuff who are the farmers and those that cook for the pupils, including the pupils themselves would be the beneficiaries of this programme."
ALSO READ: I don't want to meet someone as lifeless as Buhari again ― Trump tells aides
Abdulkadir maintained that the value adding programme would help to put money in the pocket of farmers, the cooks and would also improve the enrollment of primary school pupils to enable them feed very well and thereby guarantee them right to education and safe environment which is the fundamental.
"So far, we have 2746 cooks across the state and there are also additional reserved cooks who are standing by, should any fail or sick to fill in the gap," he added.
Also speaking, the Desk Officer of all Federal Government Intervention programmes in the state, Magaji Amos, informed that the programme which has since kick-started in other states, is expected to commenced fully in the state by September this year.
According to him, the Programs would enable women to effectively discharge their task according to the specifications as the government would not tolerate anything below standard in feeding the pupils.
"Our evaluation officers at the state level, local and community level are also being trained in all those hygienic areas to ensure that the vendors acquainted with the training and to make sure to keep to the hygiene standards, the people will enjoy and they would also enjoy," he added.
The program which kick-started in Lafia, is expected to go round to the other senatorial zone of the state which comprises; the western and the northern zones respectively.