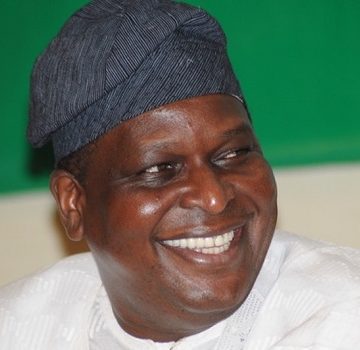 THE Nigerian Institute of Public Relations (NIPR), has conferred on the Director-General, (DG), of the National Council of Arts and Culture, (NCACP), Otunba Olusegun Runsewe the honour of "Brand Symbol Award" for his giant strides in culture and tourism development in the country.
The award was conferred on him at the 2017 annual dinner of the NIPR held in Abuja at the weekend.
The professional body of Public Relations practitioners stated that it decided to recognise Runsewe for his outstanding contributions to national development across several frontiers with specific reference to culture and tourism.
According to the Organization, "Your selection is strictly on merit and in recognition of your contributions to the growth and development of Nigeria.
"You have effectively utilised your platforms, in the culture and tourism sectors, at different times, to promote the image, goodwill, understanding, reputation, and integrity of Nigeria.
"This effort not only has added value to but also resonates with the ideals of the NIPR."
Speaking on behalf of other awardees, Otunba Runsewe said he was humbled by the recognition and pledged to continue contributing his quarter to national development.
Runsewe commended the NIPR for setting the ball rolling with the initiative of honouring those who are doing their little bit to make Nigeria a greater nation.
He encouraged his fellow Awardees and all Nigerians to sustain the momentum of hard work, dedication, and patriotism while joining hands with the NIPR to move the country to greater heights.