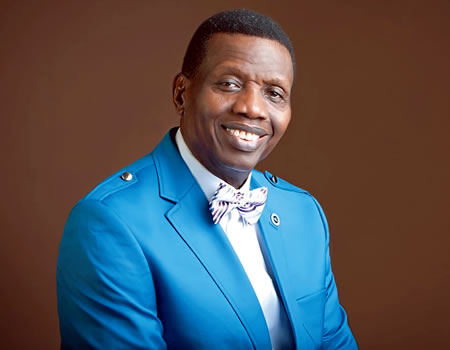 THE Redeemed Christian Church of God (RCCG) has, on Sunday morning, ordained 1, 603 candidates into the office of Full Pastors and 50 candidates into the office of Honorary Elders.
This is just as no fewer than 110 babies (57 boys, 53 girls) had been born as of 8:00 am of Sunday, the final day of the seven-day 66th RCCG Annual Convention themed: Dominion which started Monday, August 6.
The ordination of the Full Pastors was held at the 3×3 Auditorium at Shimawa, Ogun State, on the occasion of the 66th Annual Convention of the mission.
Before the candidates were anointed, the General Overseer of the church, Pastor Enoch Adejare Adeboye, had quipped that the office of the pastor remained the highest office in RCCG.
Describing the moment as awesome, Adeboye noted that the ordained had become equal with the General Overseer because the office of the "pastor" is the Zenith of ordination in the mission.
He said the ordination moment was the last opportunity to get close to the GO and take whatever they could take from him.
Earlier on Saturday, Pastor Adeboye had announced that the church had stretched its tentacles to no fewer than 197 nations of the world.
He described the pioneers of RCCG churches in those countries as heroes who made the job possible, adding that a wall of honour would be erected with names of these heroes inscribed in them for a memorial.
Adeboye also hinted that more than 16 branches of the church have been established in Libya.
On his directive, each of the missionary heroes used of God to register the presence of RCCG in all the countries across the globe was decorated and presented with gifts as a token of their labour of love.
ALSO READ: Kogi bye-election: Alleged ballot snatcher killed, as parties call for cancellation of poll
The founder of RCCG, late Rev Josiah Olufemi Akindayomi, who started the mission in Lagos, Nigeria, was also posthumously decorated and celebrated.
One of Pa Akindayomi's daughters received the award on his behalf amid an ovation.
Pastor Adeboye, in his final remarks on Sunday after the 66th RCCG Convention Thanksgiving Service, described the entire participants as awesome and well-behaved.
He thanked all the departments such as the sanitation team, prayer team, counselling team, midwives, doctors and nurses, among others who made the convention a great success.
The man of God expressed gratitude to God for his salvation, the baptism of the Holy Spirit and the gift of his lovely wife, whom he said, is the third best gift God ever gave him.