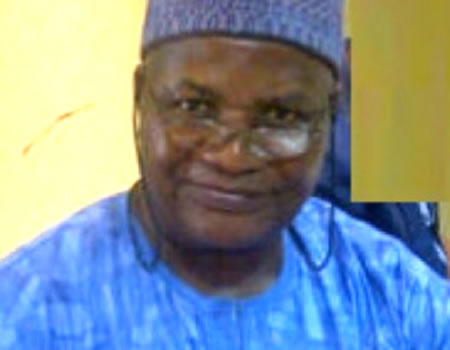 Following disagreements between the Association of Nigerian Licensed Customs Agent (ANLCA) and the National Association of Government Approved Freight Forwarders (NAGAFF) over the collection of the Practitioners Operating Fee (POF), ANLCA has cancelled its working relationship with the NAGAFF which is likened to a Memorandum of Understanding (MoU) and known as ANLCA-NAGAFF Initiative.
The decision to end the relationship was reached at the just concluded National Executive Council (NEC) held in Port Harcourt, Rivers State.
Describing the ANLCA-NAGAFF Initiative as a purpose-driven platform to protest the persisting operational challenges in the ports and the deplorable access roads into the ports, the association, however, said this has been dismantled.
There was an indication that the romance with NAGAFF appeared not to have received the blessings of the Board of Trustees (BOT) which during the NEC meeting said "future engagements with any organisation, must be brought to the notice of BOT," according to a statement by the media aide to the president of the association, Mr Joe Sanni.
It would be recalled that with the MoU, the two associations were able to deal a big blow to the Federal Government and agencies at the ports as far as trade facilitation and corruption in the system were concerned.
By speaking with one voice and withdrawing services at the ports, government agencies have taken ANLCA -NAGAFF very seriously, a development that led to government listening to them.
Also, during the meeting, participants had maintained an objection to the collection of the Practitioners Operating Fees (POF) at the ports by the Council for the Regulation of Freight Forwarding (CRFFN).
According to ANLCA, the association "shall not be robbed to pay other associations whose members do not hold/have Customs licenses/declarants."
The association also argued that CRFFN reneged on an earlier promise to gazette the implementation of an agreement with associations to set aside 35per cent collections for declarants (licensed Customs Agencies) and the need for elections into the governing board of CRFFN, for its effective administration.
The association also added that apart from this, it instituted a court case against CRFFN in 2015 praying the court to restrain CRFFN and its proxies from collecting any monies in the name of POF from its members, adding that the case is still pending.
The association claimed during the meeting that the terminal operators (STOAN) that were earlier engaged by the FMOT/CRFFN have washed their hands off collecting any monies from licensed Customs agents, apparently because of the pending suit.